Former senior legislator sentenced to 12 years jail for taking bribes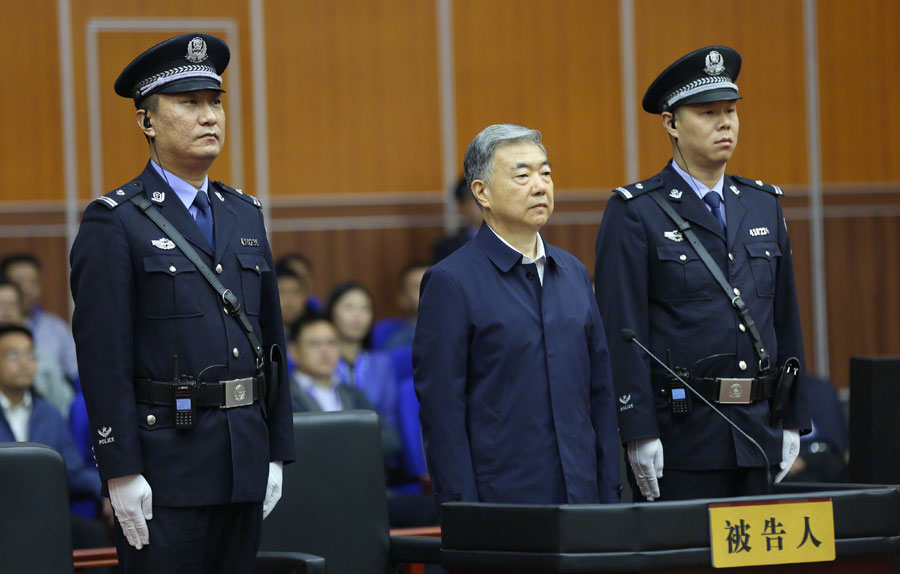 Wang Sanyun, former vice-chairman of the Education, Science, Culture and Public Health Committee of the 12th National People's Congress, was sentenced to 12 years in jail for accepting bribes by a court in Henan province on Thursday.
He was also fined 4 million yuan ($595,660). His properties obtained through bribery will be seized and handed over to state treasury, according to a statement by the Intermediate People's Court of Zhengzhou city.
Wang was found to have abused his power from 1993 to 2017, while he served in various posts including Party chief of Liupanshui city in Guizhou province, deputy Party chief of Guizhou province, governor of Anhui province and Party chief of Gansu province. In exchange for bribes, he offered preferential treatment to organizations and individuals in the matters of project contracts and job promotions, the court said.
He had illegally accepted properties equivalent to 66.86 million yuan either directly or from other connections.
The court believed that Wang had used his position and status to seek profits from others, accept illegal properties of extremely large amounts and has committed bribery.
In view of the fact that Wang took the initiative to confess some facts about his crime and provide information relating to other major cases for authorities to investigate, the court considered his actions as deeds of merit.
"Wang pleaded guilty and handed over all property in a proactive way and thus shall be given lenient punishment according to the law," it said.
Wang was charged with taking bribes by the Supreme People's Procuratorate in August last year. He was expelled from the Party and dismissed from official duties the following month.
Wang, 65, began his career as a teacher in Guizhou province in December 1968. In April 2017, he was named vice-chairman of the 12th NPC's Education, Science, Culture and Public Health Committee.