Mother kicking three-year-old daughter sparks outcry online
Share - WeChat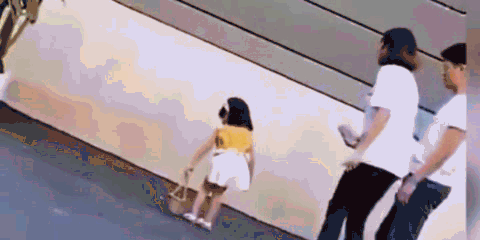 Footage of a mother kicking her three-year-old daughter has gone viral on Chinese social media, sparking outcry online.
The video was shot on Monday in Hangzhou, East China's Zhejiang province, and began going viral Wednesday.
The daughter has been revealed to be Niuniu, a well-known child model, who was kicked because she was allegedly "too tired to perform".
The video has been viewed tens of millions of times, with many leaving comments criticizing Niuniu's mother for "abusing" her daughter and using her "as a tool to make money".
The mother on Monday afternoon issued an apology on Twitter-like platform Sina Weibo and defended herself in several media interviews.
Her post on Sina Weibo said that Niuniu is her beloved daughter and that she had absolutely no intention of hurting or abusing her.
She also told Beijing News: "My husband has a job; our family does not rely on Niuniu to make a living."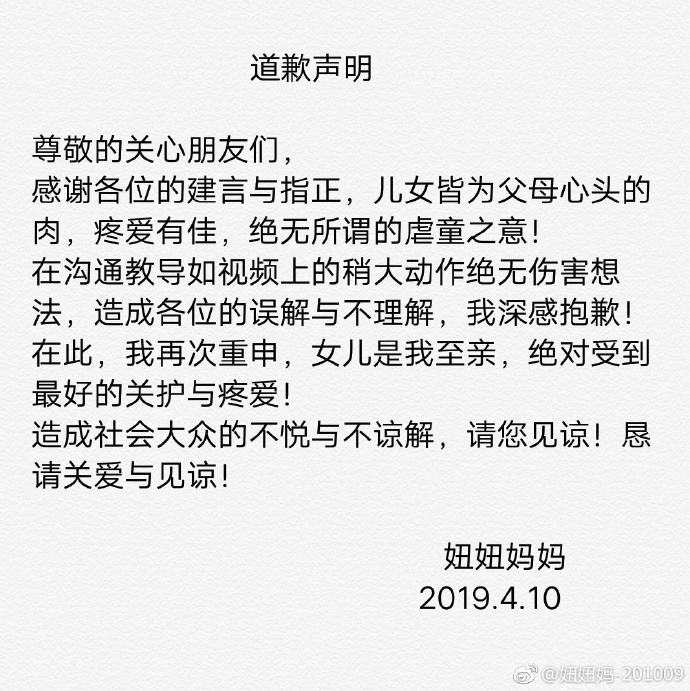 "It was getting dark at that time and Niuniu was about to run out to the street, so my actions were out of worry for her," she said.
Most netizens however were not convinced, with one saying, "There is no street in front of Niuniu but just a wall."
Two more clips later circulated online and exacerbated the situation.
One shot in March shows Niuniu's mum beating her with a hanger and shouting, "Concentrate your energy".
This video was allegedly filmed at around 10 pm, when Niuniu had already worked for most of the day.
Another clip shows Niuniu shocked by her mother's sudden strike to her hand.
Many netizens have said that the viral videos show the harmful conditions that child models experience, and have asked for more care for the girl's psychical and mental health.
More than 110 children's clothing shops on Taobao, a Chinese online shopping platform, have united together to call for better regulation of the child modeling industry and greater protection for child models.