China's women lose 4-3 to Poland in IIHF Worlds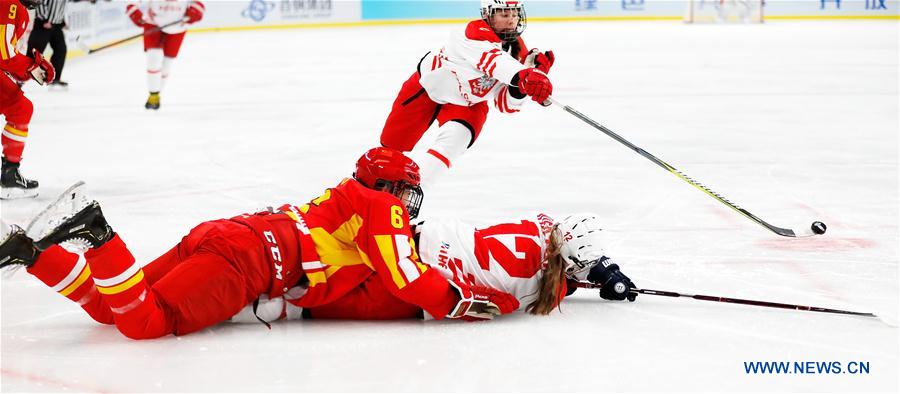 BEIJING -- China suffered their second consecutive defeat in the IIHF Ice Hockey Women's World Championship Division I Group B, losing 4-3 to Poland here on Wednesday in a result that paid to their hopes of promotion to Group A.
China, who lost to the Netherlands on Tuesday, squandered a 1-0 lead as Poland surged 4-1 ahead after 50 minutes. Fang Xin pulled two goals back in less than one minute, but it was still not enough for the hosts.
It was the perfect start for China, as Yang Liying won possession and squared for He Xin who scored the opener just 55 seconds into the game.