New season of How China Works out on Youku
Share - WeChat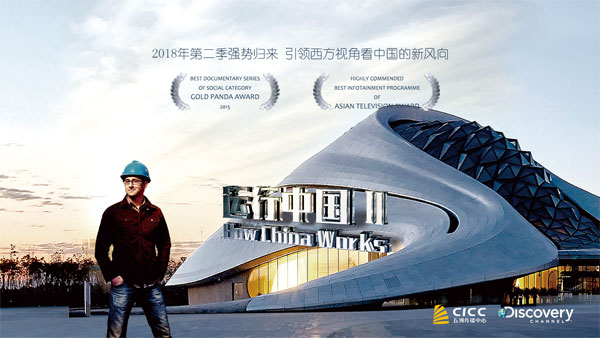 On a journey to explore China's huge package-delivery system around Singles' Day (Nov 11), an annual 24-hour shopping extravaganza started by Chinese e-commerce giant Alibaba Group, US TV host Danny Forster hops onto a van in Shanghai that goes to many neighborhoods to deliver the goods and interacts with his interviewees en route.
How China Works, the documentary series Forster hosts, released its second season on the Chinese online video platform Youku in March. The season will show three 45-minute episodes, covering some of the country's most ambitious projects, cutting-edge technologies, lifestyle changes and the impact of internet on society.
Jointly produced by China Intercontinental Communication Center and Discovery Networks' Asia-Pacific division, the documentary series was conceived in 2013, when the producers planned to examine through the eyes of a foreigner how a vast country like China operates efficiently.
With a score of 7.9 points out of 10 on Youku, the latest season has also been broadcast on Discovery. The season is expected to reach the platform's 393 million subscribers in 220 countries and regions.
"We've cooperated with Discovery for more than 10 years and co-produced around 100 hours of Chinese-related documentaries," says Wang Yuanyuan, the head of film and TV division at CICC.
"Forster is a famous host in the United States. His unique style contributed a lot to the popularity of the first season," adds Wang, who is also the executive producer of the documentary series.
With his sense of humor, Forster has become the star of the program, according to Kong Weina, who heads the international department of Wang's unit at CICC.
Also an established architect, Forster graduated in design from Harvard University and shot to fame on US TV for hosting the Discovery Channel documentary series Extreme Engineering.
Most Popular