Trump, Sisi discuss regional, water issues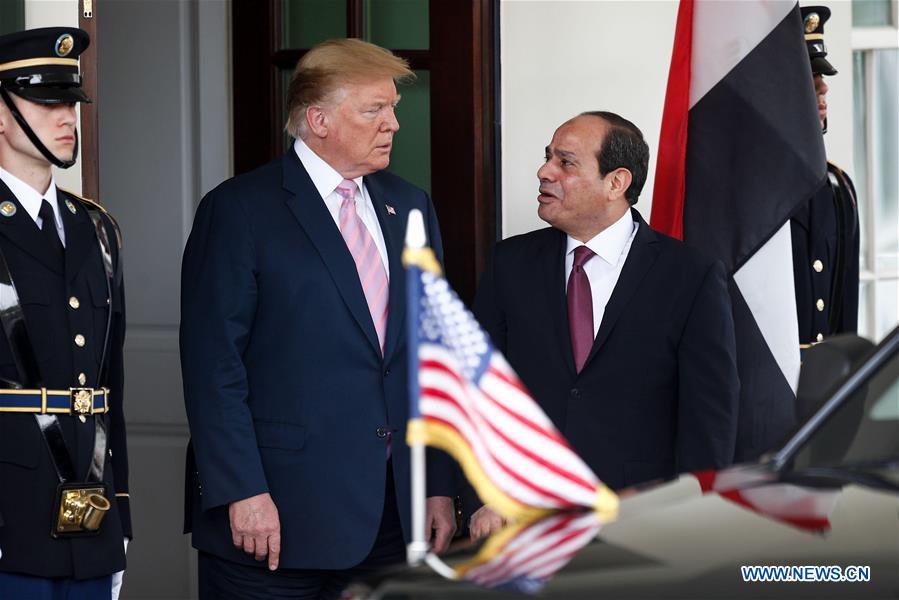 WASHINGTON -- US President Donald Trump and visiting Egyptian President Abdel-Fattah al-Sisi discussed regional security and water issues Tuesday at the White House.
According to a statement issued by the White House, during Sisi's stay, the second of its kind since 2017, the two leaders "engaged in a frank discussion on regional developments in Libya and the threat posed by the Muslim Brotherhood."
Trump and Sisi also "discussed water issues, which are critically important for the United States and Egypt," the statement said, noting "these complex issues must be addressed through negotiations and with respect for international best practices."
Both leaders expressed their mutual commitment to promoting religious liberty, according to the statement.
Besides, Sisi and Trump's advisor Ivanka Trump also discussed opportunities to work together to advance Sisi's proposed agenda "with regard to women's economic empowerment and entrepreneurship in Egypt and the region, increasing access to credit and job opportunities."
Before their meeting, Trump told reporters that he will discuss with his Egyptian counterpart regarding military and trade issues.
For his part, Sisi said that he hopes to talk with Trump about "making a quantum leap" in the bilateral strategic relationship.