Handmade ethnic clothing grows in popularity in Southwest China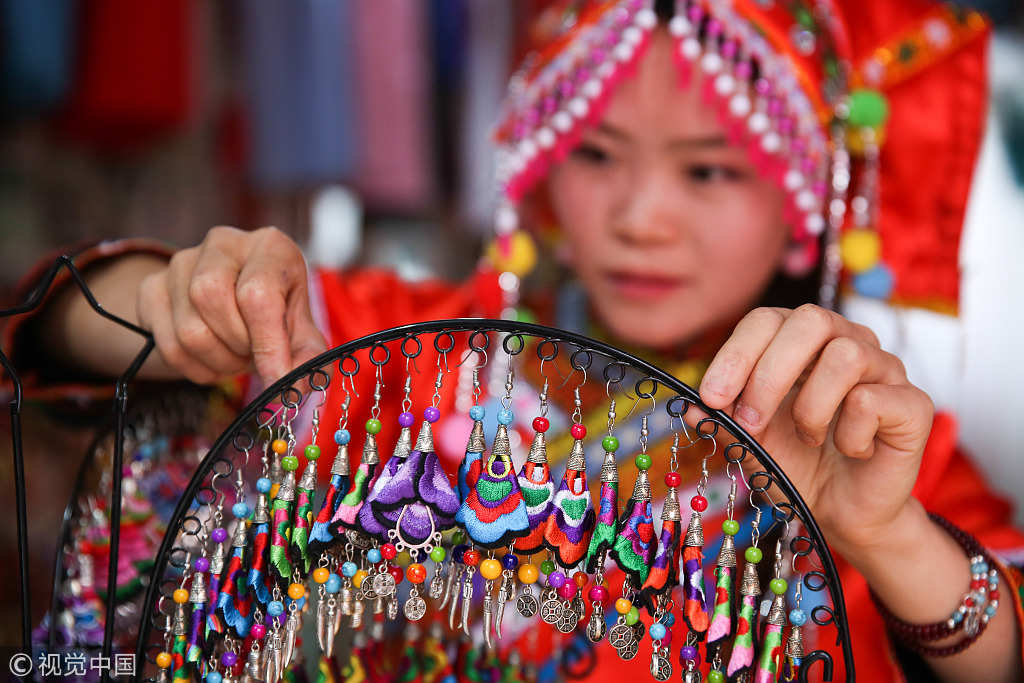 Long Enbi, 25, is a member of the Yi ethnic group. After graduating from university in 2018, she raised 100,000 yuan ($14,900) and opened a store in Shexiang old town, Southwest China's Guizhou province.
Long's handmade clothes and accessories, characterized by traditional features of the Yi ethnic group, have become increasingly popular with tourists.