African swine fever 'under effective control': agriculture minister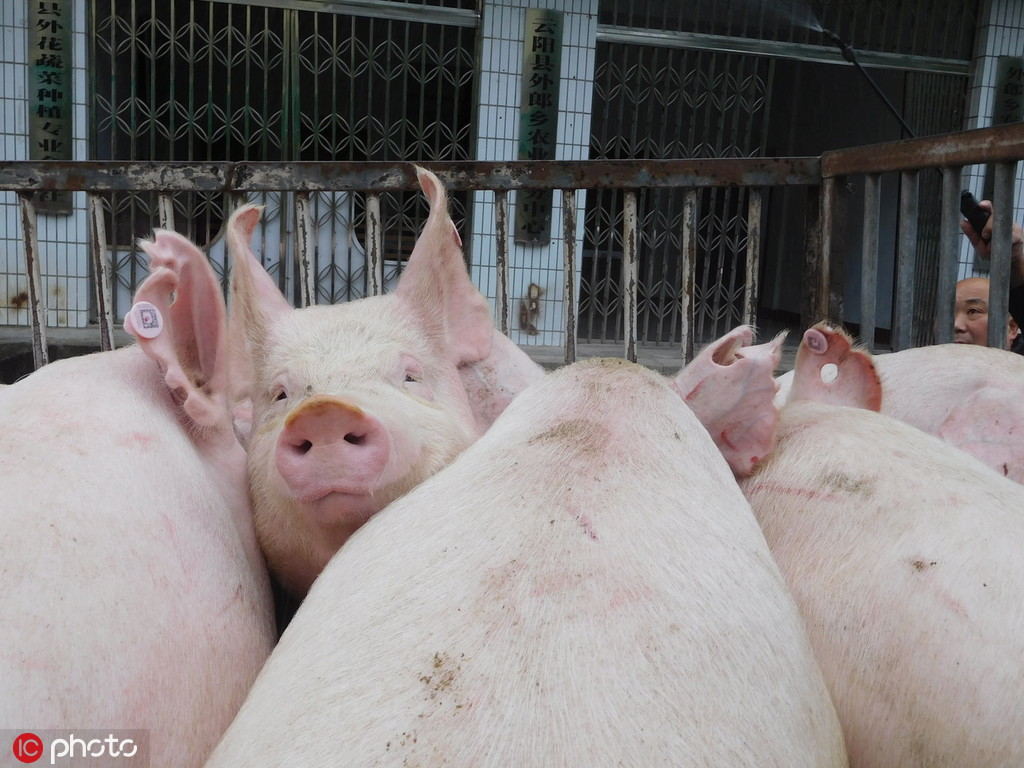 BEIJING -- China's African swine fever situation is now "under effective control" and growth of new cases is gradually slowing down, the country's agriculture minister said Tuesday.
A total of 122 cases of African swine fever had been reported by 30 provincial-level regions as of Monday. Of the cases, 108 had ended blocks of the infected regions, Han Changfu, minister of agriculture and rural affairs, said while giving remarks at an international symposium in Beijing.
Production of live pigs and pork supply are generally stable, Han added.
China still faces a grave situation in African fever prevention and control due to factors such as the disease's properties and a rather dispersed pig-raising pattern in the country, Han pointed out.
The outbreak of the disease peaked last October and November and began to ease in December. Only 23 new cases have been reported since the beginning of 2019, according to Yu Kangzhen, deputy agriculture and rural affairs minister.
China has launched the highest level of emergency response for a major animal epidemic, established a monitoring network and introduced a string of supportive policies to help pig farmers since the outbreak of the disease late last year. A comprehensive prevention and control mechanism is now in place.
Bukar Tijani, assistant director general of the Food and Agriculture Organization of the United Nations, observed that China has taken many concrete and effective measures in dealing with the epidemic and said it is encouraging to see the growth of new cases is slowing down in China.
China will keep implementing effective measures, enhance research and development on related vaccine and build a mechanism with long-term effects to strive for the eradication of the disease. Meanwhile, efforts will be made to balance epidemic prevention and control with live pig production and industrial transition to ensure stable supply.
Monique Eloit, director general of the World Organization for Animal Health, said China's experience, technology and measures used in controlling African swine fever can be shared with other countries to boost global capabilities in this field.
Han said efforts should be made to improve cooperation mechanisms, enhance prevention and control capabilities, and support international organizations in playing better roles.