'Chief teacher' pilot program announced
Share - WeChat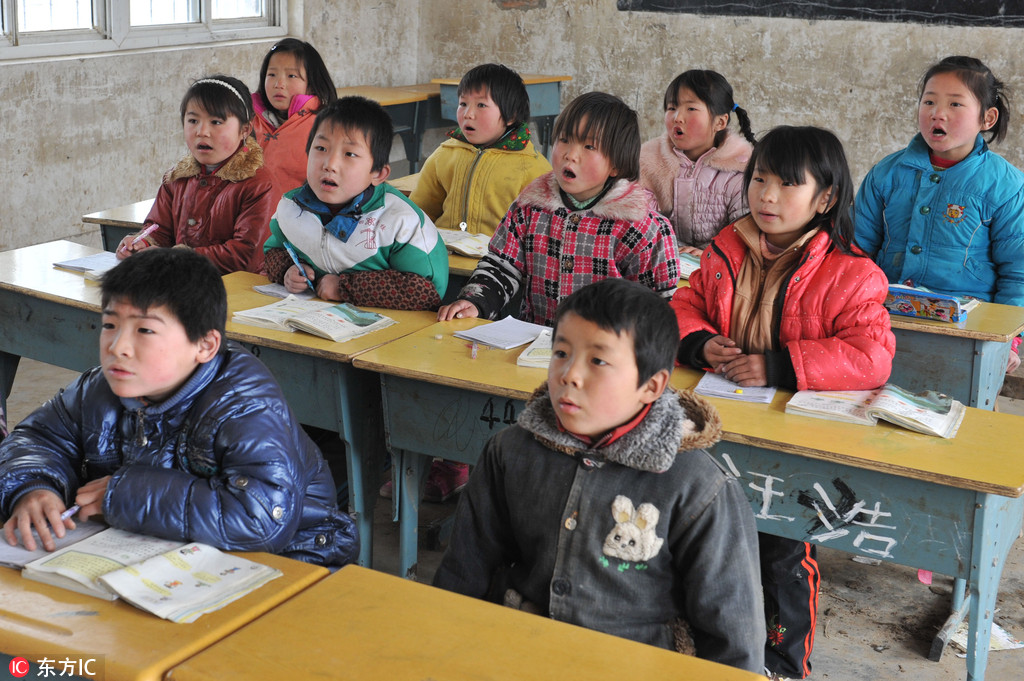 China will choose chief teachers at primary and middle schools in rural areas in its central and western regions in a pilot program to promote local education, according to a notice from the Ministry of Education on Tuesday.
Anhui, Henan, Shaanxi and Gansu provinces were included in the pilot program, and each province will have five underdeveloped cities or prefectures to set chief teachers, according to the notice.
Chief teachers will be chosen from a pool of educators with impeccable credentials, excellent professional qualities, high educational levels and strong organizational coordination abilities.
According to the notice, chief teachers will be chosen through competitions openly, and should focus on Chinese, math and English as their subjects. Their tenure will be three years in the pilot program.
The program will help them explore new education concepts, modes and methods and form new teaching characteristics and styles, encouraging them to be leading talents in basic education.
They will play an exemplary and leading role in driving local rural teachers to improve their level of education and teaching, and consequently improve the quality of rural education in the central and western regions.