Beijing Expo 2019 is global celebration of horticulture
As a global event for the horticultural industry, the International Horticultural Exhibition gathers the industry's global elites and is committed to promoting global exchange in artistic and cultural developments.
The International Horticultural Exhibition 2019, (Beijing Expo 2019 for short) will take place in the Yanqing District of Beijing from April 29 to Oct 7.
Themed "Live Green, Live Better," the Beijing Expo 2019 aims to integrate horticulture in daily life and connect one's soul with nature.
We will introduce age-old Chinese wisdom into the exhibition, and appeal to the world with the unique charm and characteristics of Chinese horticulture.
Held only 10 kilometers from the Badaling Great Wall, the Expo also is known as "the International Horticultural Exhibition at the Foot of the Great Wall."
The Exhibition Area: Four Pavilions and One Center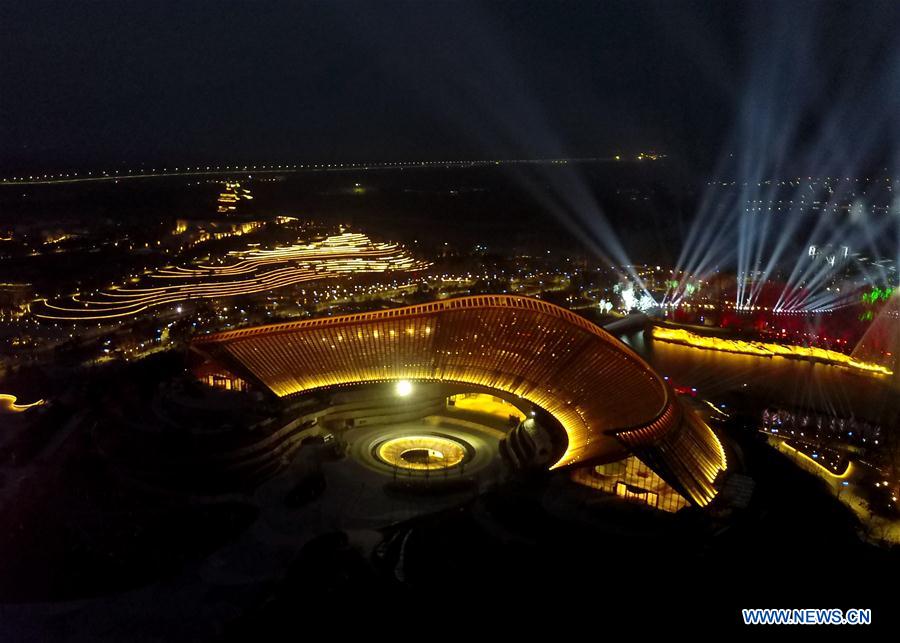 China Pavilion
Centered as the landmark of Beijing Expo 2019, the China Pavilion takes inspiration from the traditional Chinese jade ornament of good fortune, Ruyi, with the imagery of gliding along green meadows and rivers. Drawing from the wisdom of ancient dwellings on trees and in caves, we wish to convey the ideals of ecological civilization through this 'living' and 'breathing' green architecture.