'Drop in the ocean' village in Guizhou stands out as niche destination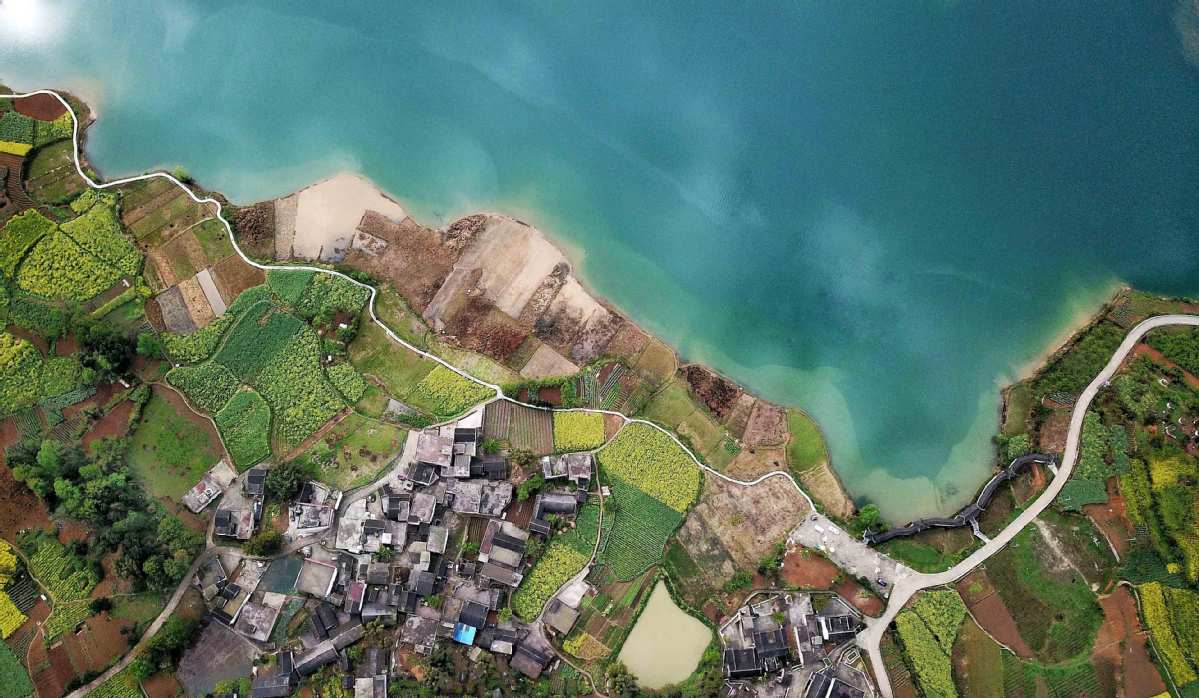 Named after the pristine freshwater lake spread over 50 hectares, Dahaizi village in Southwest China's Guizhou province has become an ideal destination for spring outing with its colorful landscape.
The village, whose name means a drop in the ocean, is blessed with expansive area of golden rapeseed flower fields, adjacent to peaceful emerald green lake.
Its idyllic location bordering the exit of a highway has also made it easily accessible by car for tourists to enjoy its idyllic scenery.
Zhao Yandi contributed to this story.