World news agencies visit 2022 Beijing Winter Olympic sites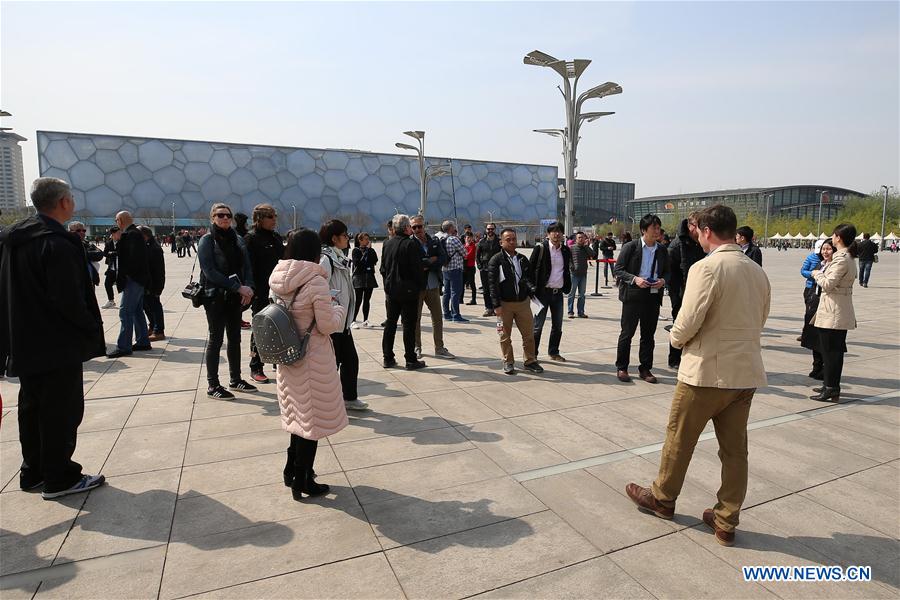 BEIJING -- Representatives from major world news agencies are visiting Beijing for a first look at some of the facilities to be used at the 2022 Winter Olympic Games.
The first World Agency Meeting of Beijing 2022 takes place this week, with representatives from several agencies, including Associated Press, Agence France-Presse, Reuters and Kyodo News.
"Beijing has already hosted the 2008 Beijing Olympic Games, which all of the world's media came to and which was very successful," said Anthony Edgar, head of International Olympic Committee media operations. "But they haven't been back since then. So they're here to see Beijing in winter conditions, and especially to see the Alpine venues and to meet the new staff that will be working on Beijing 2022."
The 2022 Winter Games will utilize 24 competition and non-competition venues located in three competition clusters in and around Beijing and neighboring Zhangjiakou in Hebei province.