China cashes in on the flowers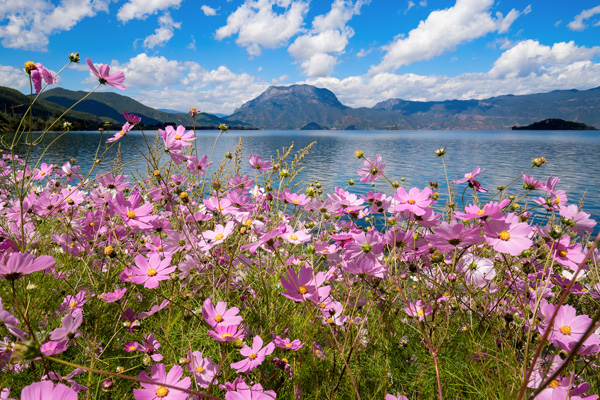 With the gradual arrival of spring and as flowers blossom across the country, travel destinations around China are witnessing a boom in visitor numbers.
Zhou Hongmei, 64, and her friends are traveling by bus across China's eastern provinces to take in the beautiful natural scenery there.
"I'm so excited that these destinations are full of blossoming flowers. I just couldn't stop myself from taking pictures," she says.
On Tomb Sweeping Day, which fell on April 5 this year, Zhou arrived in Shanghai to catch sight of the cherry and peach blossoms in full bloom.
As Zhou looked forward to her new destination, the citizens of Shanghai had already started their own tours of the city. Public gardens, university campuses, commercial centers and even some walking paths were decorated with cherry blossoms.
According to the Shanghai Tourism Information Bureau, tours of the Yangtze River Delta region are becoming increasingly popular, as people travel there to see the cherry blossoms, cole flowers, peach blossoms, peonies and tulips in full bloom.
Other parts of China, such as Southwest China's Yunnan province, South China's Guangxi Zhuang autonomous region and the central provinces of Hunan and Hubei, are also popular destinations for blossom-viewing tours.
According to the online travel site Ctrip, Chinese tourists made over 110 million domestic trips during the three-day holiday.
Ctrip says visitors from over 500 cities in China and abroad had booked tours on the platform during the holiday.
The travel agency also estimates that around 150 million domestic trips will be made during the four-day May Day holiday, with notable growth expected for both domestic and regional trips.
"The biggest driving factor is that the country is becoming more and more beautiful in the cities as well as the countryside. As China seeks green development, people will find beautiful scenery everywhere," says Lou Jiajun, a professor with East China Normal University.
China also aims to push forward supply-side upgrades in the tourism sector and further reduce admission fees at national scenic spots.
"With more scenic spots lowering their admission fees, it should be possible for people to travel all year-round," Zhou says.
`