Hebei man juggles careers after military service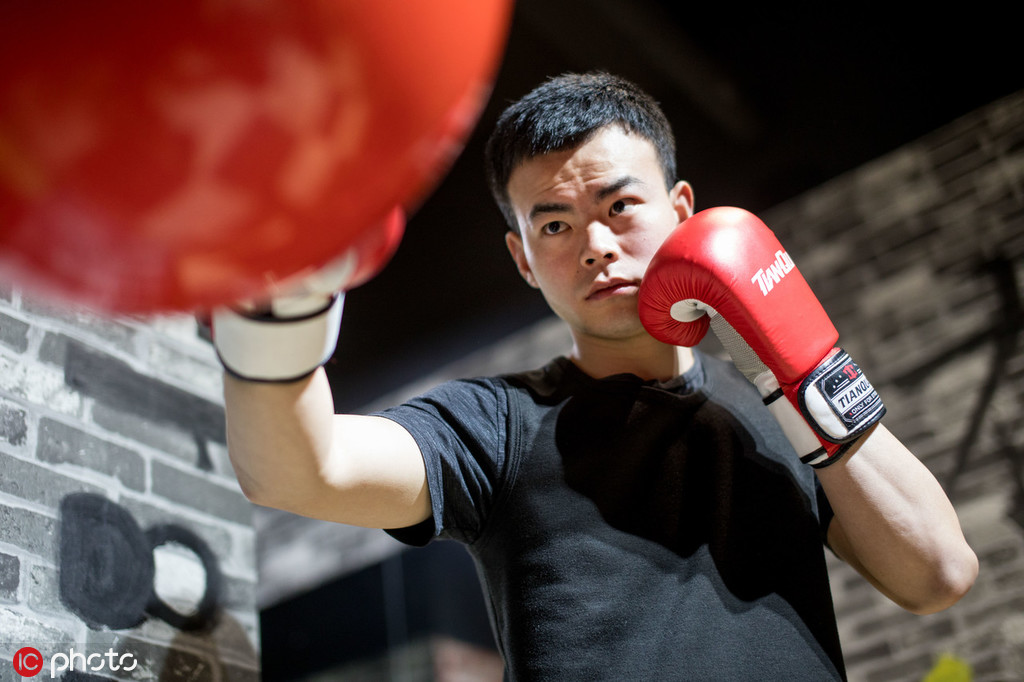 Xing Jiahua, a member of the post-1990s generation from North China's Hebei province, was a member of the second Chinese peacekeeping force to Africa. After his discharge from the army, Xing came to Hangzhou, the nation's foremost city for e-commerce, and opened a shop selling office stationary on Taobao, China's biggest online shopping platform.
When he was a child, Xing loved sports and practiced athletics and wushu, one of the oldest and most famous styles of Chinese martial arts. For Xing, opening his own gym has been a dream from childhood. After borrowing money from friends — plus a sum of money saved from the Taobao store — his dream came true. At present, Xing's gym has a stable stream of customers and revenue gets as high as 70,000 yuan per month, Xing said.
As for the future, Xing said he will continue to be a "slash" — people who have several careers. Xing wants to work hard and make his two businesses better while he is still young.