Summit will deepen Sino-EU cooperation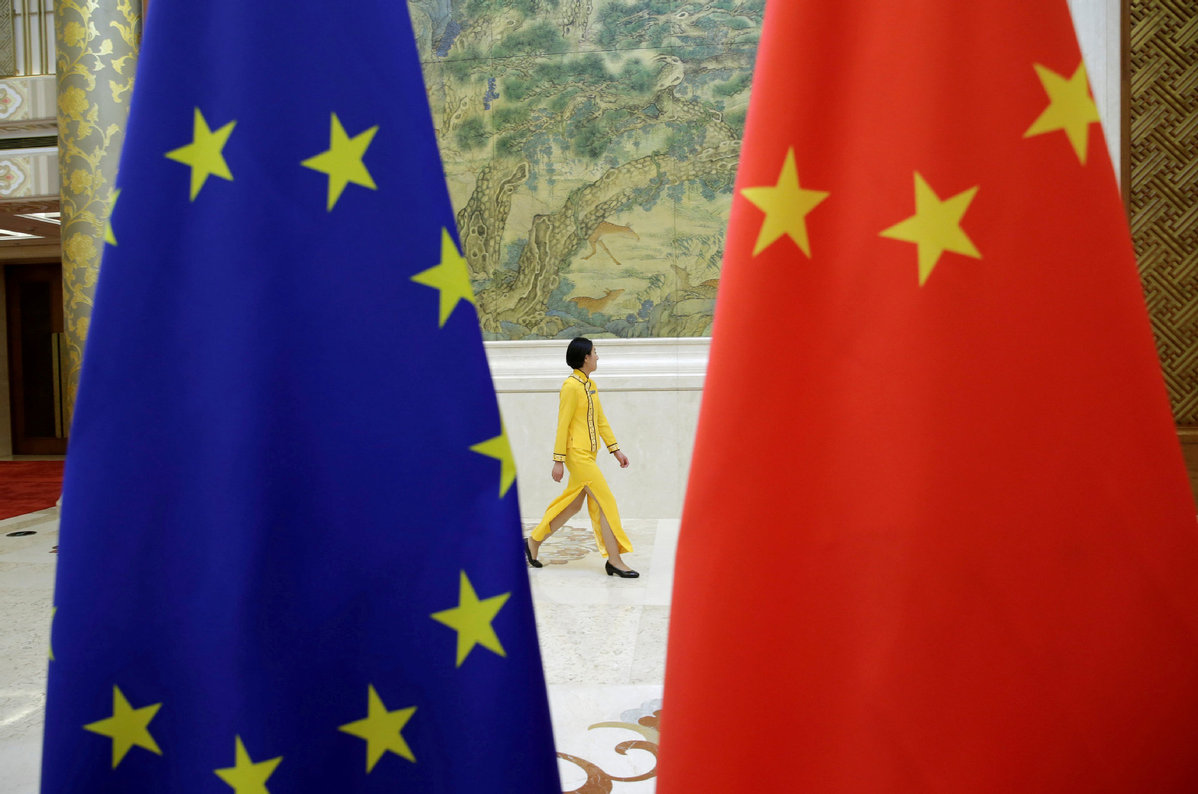 Editor's note: Premier Li Keqiang will attend the China-European Union Summit on April 9 followed by the 16+1 summit in Dubrovnik in Croatia later. What does the future hold for China-EU relations? Two experts share their views on the issue with China Daily's Pan Yixuan. Excerpts follow:
Common concerns outweigh disputes
The rise of populism in many countries and the increasing trade frictions, especially the China-US trade disputes, have made China-EU relations all the more important for not only the two sides but also for the rest of the world.
China attaches great importance to its relations with the EU. In fact, during his visit to Italy, Monaco and France from March 21 to 26, President Xi Jinping emphasized the significance of deepening China-EU comprehensive strategic partnership, which French President Emmanuel Macron, German Chancellor Angela Merkel and European Commission President Jean-Claude Juncker agreed with.
Apart from asking China to improve its business environment, the EU has been seeking to deepen economic cooperation, in the technology sector in particular, with China, and both issues are likely to be discussed at the China-EU Summit.
The agreements on issues between the two sides far outweigh the differences they have, which make bilateral cooperation a win-win choice. So at the April 9 summit, China and the EU are expected to seek common ground for co-development while shelving their differences.
Tangible cooperation between Beijing and Brussels will have a positive influence on a wide range of issues such as taking joint measures to fight protectionism, unilateralism and climate change, promote economic development and cooperation in third-party markets, and reform global governance mechanisms and the World Trade Organization in order to make them fairer and equitable.
Ding Chun, director of the Centre for European Studies, Fudan University
Deeper cooperation for global governance
The April 9 summit is likely to help expand China-EU cooperation. Since last year's China International Import Expo in Shanghai and the approval of the new Foreign Investment Law in March, the world has seen China taking steady steps to further open up its economy.
While the EU undergoes great changes, not least because of Brexit, and the China-US trade disputes are showing signs of being resolved, this is the right time for Brussels and Beijing to deepen cooperation and take a united stand to promote multilateralism and economic openness.
By reiterating its concerns, including the European Commission's 10-point action plan to urge EU countries to devise a coherent policy toward China, Brussels has used negotiations to urge Beijing to further open up the Chinese market to EU companies. The latter point was highlighted by Juncker after Xi's recent visit to the three EU countries.
The April 9 summit is an important opportunity for China and the EU to further address each other's concerns and deepen their trade partnership. For example, Beijing is likely to ask Brussels to avoid taking improper actions, which it has done in the past few years to curb expanding Chinese investment in Europe by introducing a special screening policy for foreign investment.
The screening policy may not greatly harm Chinese investment in the EU, but China should realize the bloc's rising concern over foreign investment, especially in infrastructure projects which plays a major role in China's overseas investment.
Nevertheless, the two sides should take steps to strengthen cooperation so as to improve global governance, because that would help them make greater contributions to multilateralism and free trade.
And the importance, as well as the complexity, of cooperation is expected to grow with time.
Cui Hongjian, director of the Department for European Studies at the China Institute of International Studies
The views don't necessarily represent those of China Daily.
Most Viewed in 24 Hours
China Views