Services sector index hits high in positive sign
By Xin Zhiming in Beijing and Zhao Huanxin in Washington | China Daily Global | Updated: 2019-04-04 23:58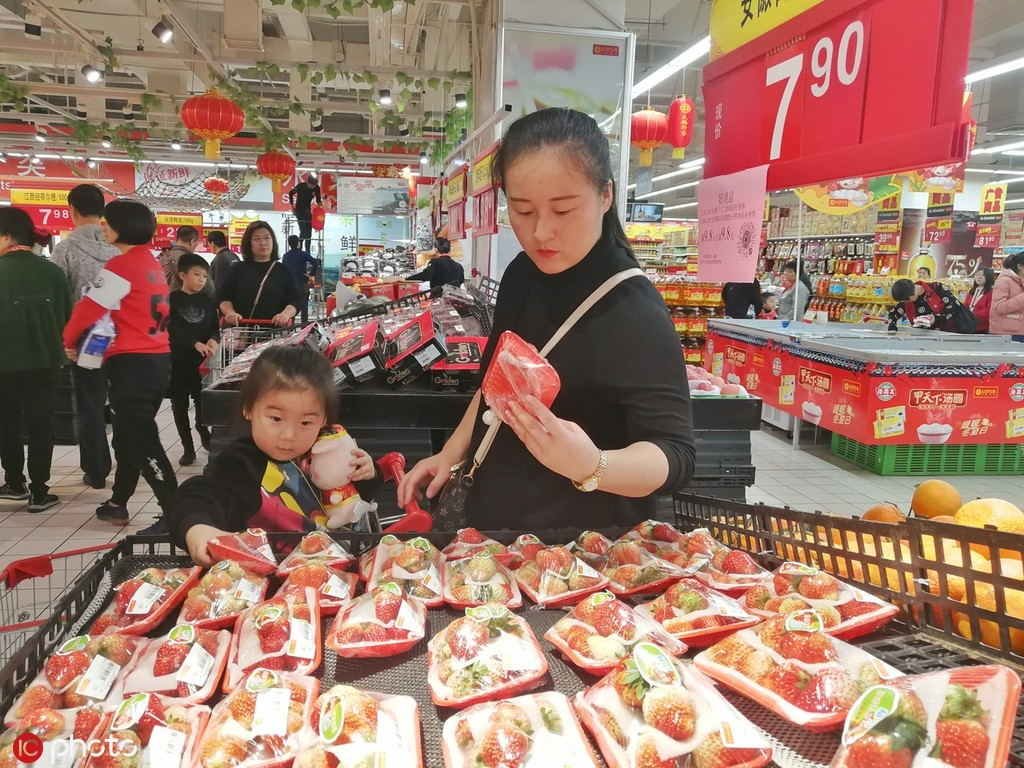 Chinese stimulus policies fuel 14-month record, boding well for global economy, analysts say
Activity in China's services sector, measured by a private purchasing managers index, rose to a 14-month high in March, indicating that government stimulus policies toward economic stabilization are gradually taking effect and pointing to the country's major role in helping to anchor the global economy, according to analysts.
The Caixin/Markit services PMI, released on Wednesday, rose to 54.4, the highest since January 2018. It was 51.1 in February, the lowest in four months. A reading above 50 indicates expansion while a reading below that figure shows contraction.
The private survey results are in line with the official PMI reading for the services sector in March, which was 54.8, up from 54.3 in February, according to the National Bureau of Statistics. The official manufacturing PMI also rose to 50.5 in March from 49.2 the previous month.
As manufacturing and services activities picked up, analysts generally pointed to a recovering economy buoyed by supportive policies from the government since last year.
"We believe sentiment has improved and Beijing's stimulus has been gradually kicking in," said a research note by Nomura, a global securities firm.
"China's economic fundamentals recovered in March, with domestic and external demand as well as manufacturing employment improving," said Zhong Zhengsheng, director of macroeconomic analysis at CEBM Group, a subsidiary of Beijing-based media group Caixin.
The Asian Development Bank said in a report released on Wednesday that China's economic growth is expected to be stable at 6.3 percent this year, unchanged from the previous forecast, but forecasts for GDP growth in developing Asia, which refers to Asian economies excluding South Korea, Singapore and China's Taiwan and Hong Kong, were cut to 5.7 percent from 5.8 percent in its previous estimations.
"The Chinese economy remains strong despite the growth slowdown in recent years," said ADB Chief Economist Yasuyuki Sawada.
Analysts said the emerging signs of Chinese economic stabilization mean the world's second-largest economy is also expected to play a crucial role in helping to anchor the global economy, which, as International Monetary Fund Managing Director Christine Lagarde cautioned, is at a "delicate moment".
The Chinese economy generally contributes about 30 percent to global growth annually. According to the World Bank, from 2002 to 2016, the United States contributed 10 percent to global growth, while the contributions of the European Union and Japan were 8 percent and 2 percent, respectively. China's contribution was 34 percent during that period, larger than the total of those three developed economies.
"China has been an important engine for global growth in recent years," said Liang Haiming, dean of the Hainan University Belt and Road Research Institute.
"Given the Chinese economy's weight in global growth, if it stabilizes, it will play a very positive role in boosting global trade and growth."
In a speech on Tuesday, Lagarde expressed her concerns over uncertainties facing the global economy.
A rebound later this year could happen but it is "precarious", vulnerable to downside risks, she said.
"So indeed, this is a delicate moment that requires us to 'handle with care'," she said. "This means that we must not only avoid policy missteps, but also be sure to take the right policy steps."
She also said trade integration has, for many decades, helped to increase prosperity, reduce poverty, spread new technologies and boost productivity, but at the same time not everyone has benefited, and there are "distortions" in the trade system that need to be addressed.
"We also know that trade barriers are not the answer," she said.
Contact the writers at xinzhiming@chinadaily.com