'Game changing' move on fentanyl may help US: China Daily editorial
Share - WeChat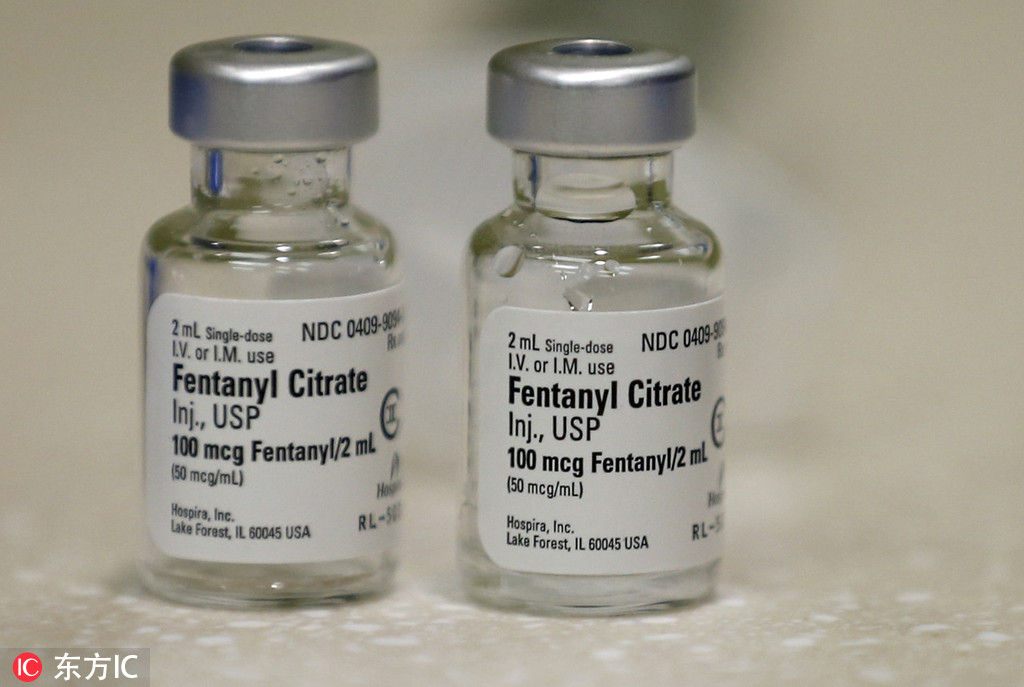 Enhanced cooperation on law enforcement and combating illicit drugs were high on the agenda when President Xi Jinping and his US counterpart Donald Trump met in Buenos Aires, Argentina, in December. As Trump said then, China designating all fentanyl derivatives as controlled substances would help limit the supply of illegal opioids coming into the United States.
The US has less than 5 percent of the world's population, yet it reportedly consumes 80 percent of the global opioid supply. This is partly because pharmaceutical companies have long spread the myth that patients would not become addicted to prescription opioid pain relievers, and the healthcare providers recklessly prescribed them in pursuit of profits. As a result, the demand for opioids has soared and the opioid epidemic has been claiming more and more lives for example, nearly 50,000 in 2017.
Trump has declared the opioid crisis a public health emergency, and his administration is seeking to address it by reducing the demand and over-prescription, raising awareness of the dangers and curbing the supply of illicit synthetic opioids by cracking down on the domestic and international supply chains.
The latest step China has taken testifies to its sincerity in working with the US, and other countries, to crack down on the global illegal drug trade. It announced on Monday that it will include all fentanyl-related substances on a control list of narcotics and psychotropic substances starting on May 1.
Fentanyl is a synthetic opioid that is said to be 50 times more potent than heroin and 100 times more powerful than morphine, and its abuse has become a serious problem in the West.
China's move is especially significant as the sweeping measures it has taken plug a regulatory loophole and will deal a heavy blow to the manufacturing and trafficking of fentanyl in China, given that many culprits have previously evaded the law by inventing new chemical variants of the drug faster than regulators can declare them illegal.
But as important and effective as the move is, it would be unrealistic to expect measures taken by one country alone to reshape the global landscape in terms of the fight against illegal drugs. China is not the only country where criminal gangs try to manufacture fentanyl substances and smuggle them into the US. Fentanyl mills have also been found throughout the US, with operations set up in both high-end and low-rent neighborhoods in cities.
China is showing that it will do what it can to help. But to solve the problem, the US should look within and concentrate on reducing the demand for opioids.
Most Viewed in 24 Hours
China Views