Erdogan pledges economic reforms following local elections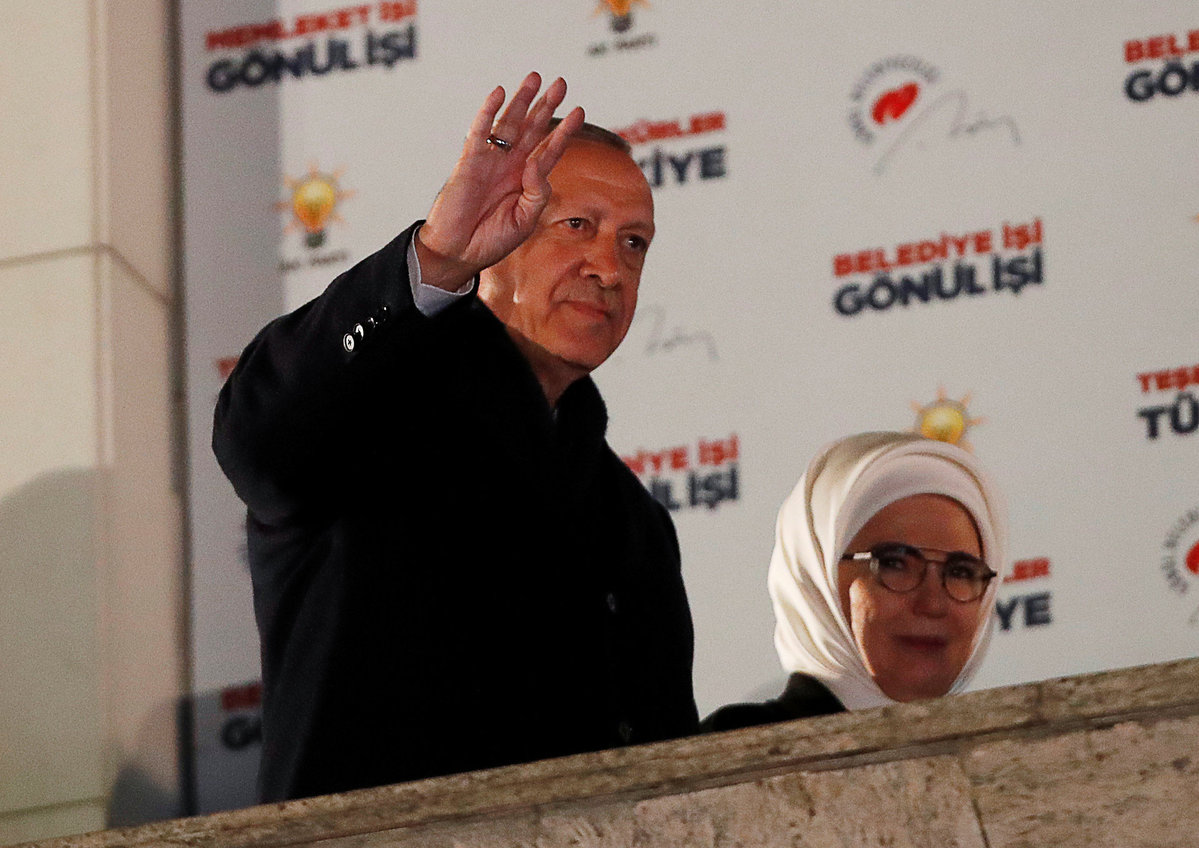 ISTANBUL - Turkish President Recep Tayyip Erdogan on Sunday night pledged to make economic reforms to sort out the problems facing the country following local elections.
Speaking to the press after municipal elections were held in the day, Erdogan said his Justice and Development Party (AKP) was leading by far across the country in the elections.
He said his government from now on would focus on accomplishing economic reforms to solve the country's problems without compromising free market rules.
Mansur Yavas, mayoral candidate from the main opposition Republican People's Party (CHP), is winning the capital city of Ankara with 50.33 percent of votes, as against 47.45 percent for AKP's Mehmet Ozhaseki, according to the state-run Anadolu Agency.
In Istanbul, Turkey's largest city, the race between AKP's Binali Yildirim and CHP's Ekrem Imamoglu is continuing neck to neck as 96 percent of the votes were counted.
Yildirim, former prime minister and former speaker of the parliament, has so far got 48.92 percent of the votes, while his CHP rival Ekrem Imamoglu has won 48.46 percent, Anadolu said.
Turks are concerned about economic woes facing the country, including high inflation and fluctuations in exchange rates.