Huge potential of China's bond market is being tapped through ongoing reform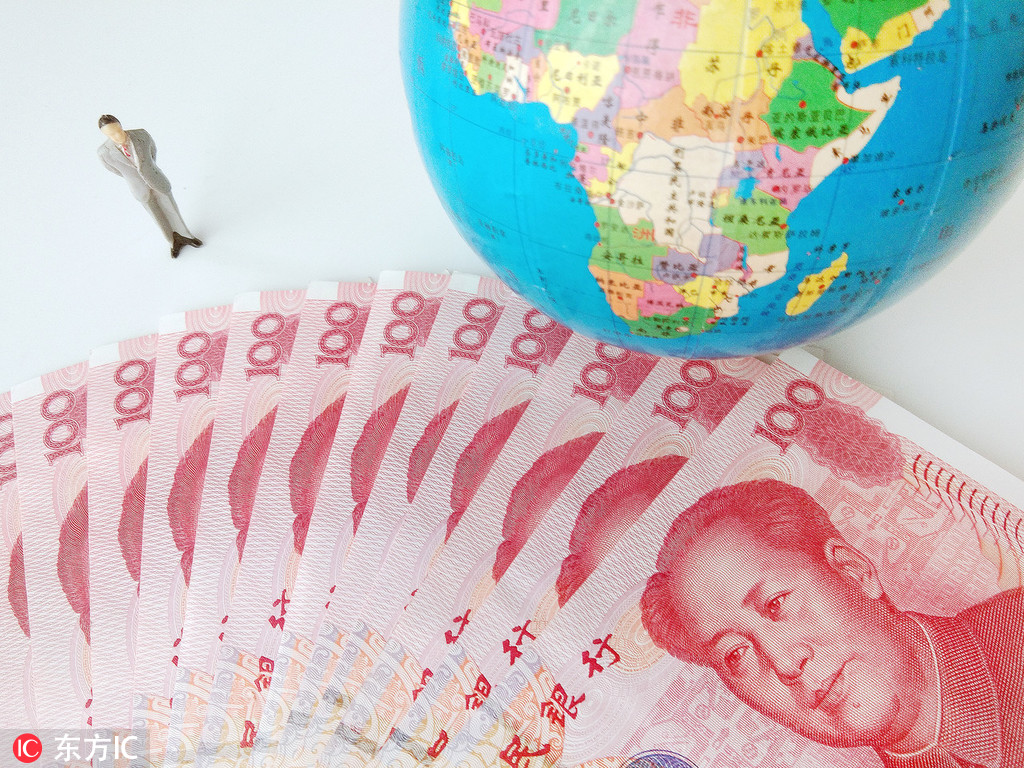 On April 1, China's renminbi-denominated central government and policy bank bonds will be added to the Bloomberg Barclays Global Aggregate Index.
This is a new milestone in the country's integration into the global capital markets. After a 20-month phase-in period, China's local currency bonds will be the fourth-largest in the index-after the US dollar, euro, and yen-representing 6 percent of the index.
The potential for the development of China's bond market is large, given that its financial system remains largely bank based and relatively closed. A robust and liquid bond market in turn will benefit the domestic economy and foster global asset diversification.
Reflecting China's increasing global footprint, and after four decades of China's trade and product integration, the next decade is likely to be driven by China's financial sector integration.
President Xi Jinping highlighted China's intention to further open up its financial sector at the Boao Forum for Asia in 2018. And Premier Li Keqiang emphasized the government's intention to promote the development and further open up the bond market in this year's Government Work Report.
Reforms to open up the bond market have already intensified. The government has launched Bond Connect, which grants offshore investors access to China's bond market without the need to set up a domestic account.
Restrictions on foreign rating agencies have been lifted and Standard& Poor's has been granted the first license. Furthermore, the increasing use of the Chinese currency internationally, including as reserves by central banks and others, is likely to continue and will boost demand for RMB-denominated bonds.
Policy efforts notwithstanding, continued reforms will be paramount. The good news is, that many of the reforms can be implemented quickly. They include, among others, further clarifying tax treatments-beyond the three-year exemption at the end of 2018-and existing rules. Addressing these practical issues could go a long way to further securing international investors' interest in China's capital market.
China's credit bond market is currently highly segmented, with different instruments managed by different regulatory bodies, subject to different rules, and traded on different platforms. Harmonizing these rules would go a long way toward improving the functions of the market and the authorities have already established an interministerial committee spearheaded by the People's Bank of China to address the issue.
Because bond yields reflect market-perceived implicit guarantees, they often do not adequately reflect the underlying credit risks of the issuer, especially those of State-owned enterprises, distorting credit allocation. Moreover, liquidity in the bond market is generally low, which prevents timely price discovery and full transmission of monetary policy.
As China's financial system increasingly shifts toward bond financing, these issues need to be addressed to foster a more efficient allocation of savings and investment and hence economic growth.
The development of China's bond market is intricately linked to the country's broader reform agenda.
This includes strengthening corporate governance, reforming State-owned enterprises and tapering implicit guarantees, improving monetary and exchange rate frameworks, and enacting measures to ensure the integrity and reliability of information about the performance of bond issuers.
As in any country, many of these reforms are difficult to implement and will take time, but they are essential for the development of the market.
Now is the time to push ahead with reforms to unleash the potential of China's bond market.
Alfred Schipke is the International Monetary Fund Senior Resident Representative for China and Zhang Longmei is Deputy Resident Representative for China of the IMF.
Most Viewed in 24 Hours
China Views