Guangzhou woman makes life-like pets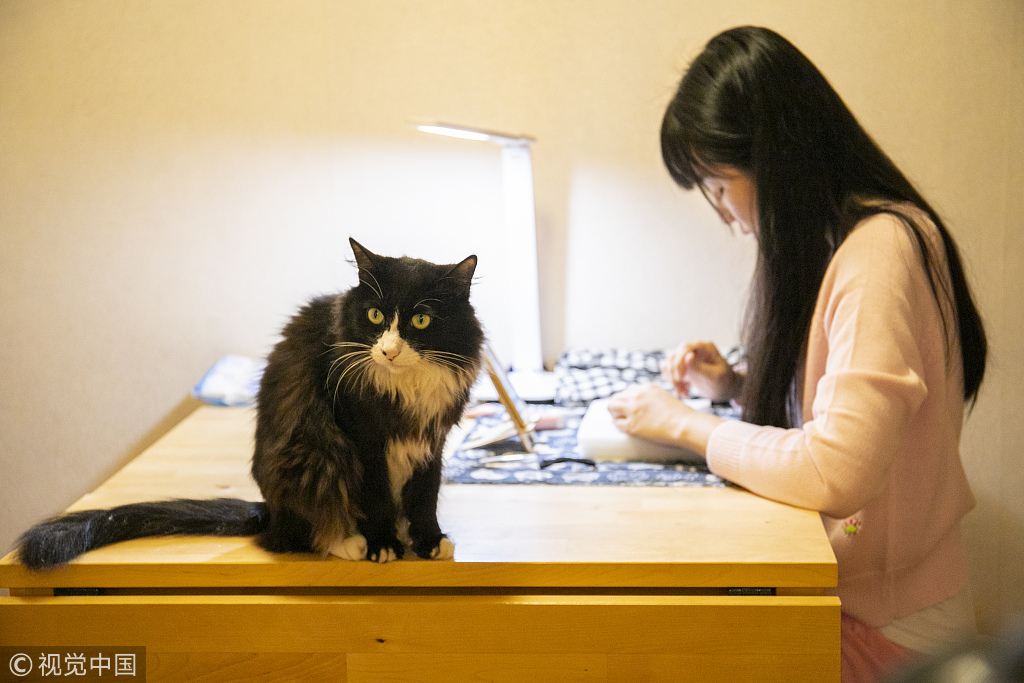 Cici is a craftswoman who makes model pets out of wool felt in Guangzhou, Guangdong province.
Her work has attracted 500,000 fans and received millions of thumbs-up on Douyin, or TikTok, a video-sharing platform. Thanks to videos of her process going viral, the young craftswoman has received a full calendar of orders for 2019.
Cici said she really enjoys model-making, though it is time-consuming and meticulous work.