Tech giants could face harsh penalties in wake of New Zealand shootings
Share - WeChat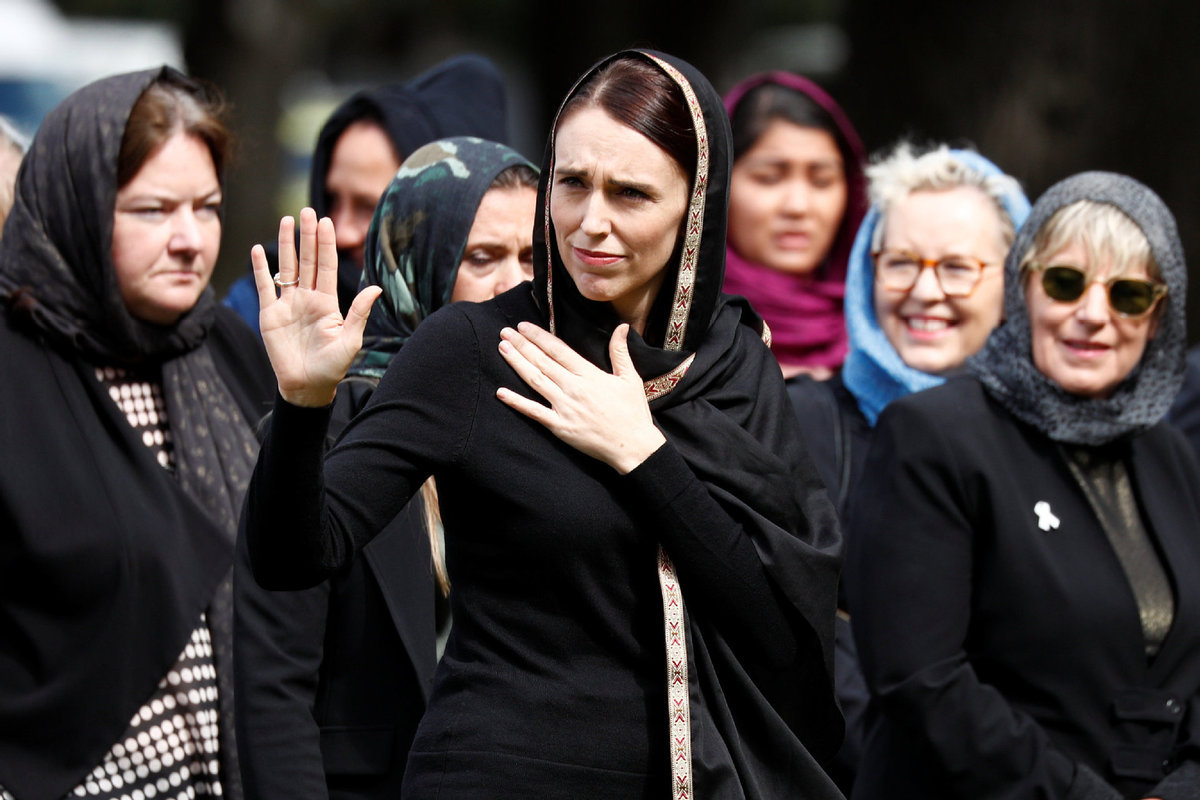 New Zealand has made reposting the video of the Christchurch mosque mass shootings a crime and Australia is preparing to act against similar online content-putting social media companies involved in livestreaming the attack under the spotlight.
Faced with concerns by civil rights groups that it was not doing enough to deal with issues of extremism in the wake of the attacks, social network giant Facebook on Wednesday said it was banning "praise, support and representation of white nationalism and separatism" on its platforms.
In a news conference in Christchurch on Thursday, New Zealand's Prime Minister Jacinda Ardern said she was "pleased to see that they are including it, and that they have taken that step, but I still think that there is a conversation to be had with the international community about whether or not enough has been done".
Ardern had earlier vowed to investigate the role social media played in the attack and to take action against the sites that broadcast it. These platforms "are the publisher, not just the postman", she told Parliament.
On March 15, a gunman walked into two mosques in the New Zealand city and opened fire, livestreaming the first attack on social media. He used semi-automatic assault weapons bought legally in a country that many consider to have lax gun laws. Brenton Harrison Tarrant, 28, who was born in Australia but lived in New Zealand, has been charged with murder in the attacks, which left 50 people dead and dozens injured.
New Zealand's Office of Film and Literature Classification has officially banned possession and sharing of not only the livestream shooting, but also the online "manifesto" of Tarrant. The country's Chief Censor David Shanks said the manifesto "promotes murder and terrorism", and that his office was treating it like banned terrorist material from the Islamic State group.
A local man and a teenager are being charged for offenses relating to reposting the gunman's video. The teenager is also charged for posting a photo of a mosque attack with the caption "target acquired" a week before the attack.
One of the problems most countries have in getting social media giants like Facebook or YouTube to do more to block objectionable material is that most of these companies are based in the United States, where they allegedly hide behind the "freedom of speech" wall, analysts said.
But Andre Oboler, a senior law lecturer at La Trobe University, also in Melbourne, noted that the social media companies "have offices here and in other countries. ... You apply the law to them".
As for combating the livestreaming of acts of terrorism, he said the most practical approach would be through a notice system in which, for example, federal police staff could block the streaming. They could also technically disable the account, he said, "but platforms would be extremely reluctant to give any government that level of direct control over their platform."
Australian Prime Minister Scott Morrison said on Tuesday that social media companies had a responsibility to be "good corporate citizens." Furthermore, he has proposed sweeping changes to existing laws, under which firms' executives based in Australia could be found personally liable for infringements.
Social media giants should operate under the same conditions as the print and broadcast media, and the services they provide need to be safe, Morrison said.