May's offer to quit fails to break Britain's Brexit stalemate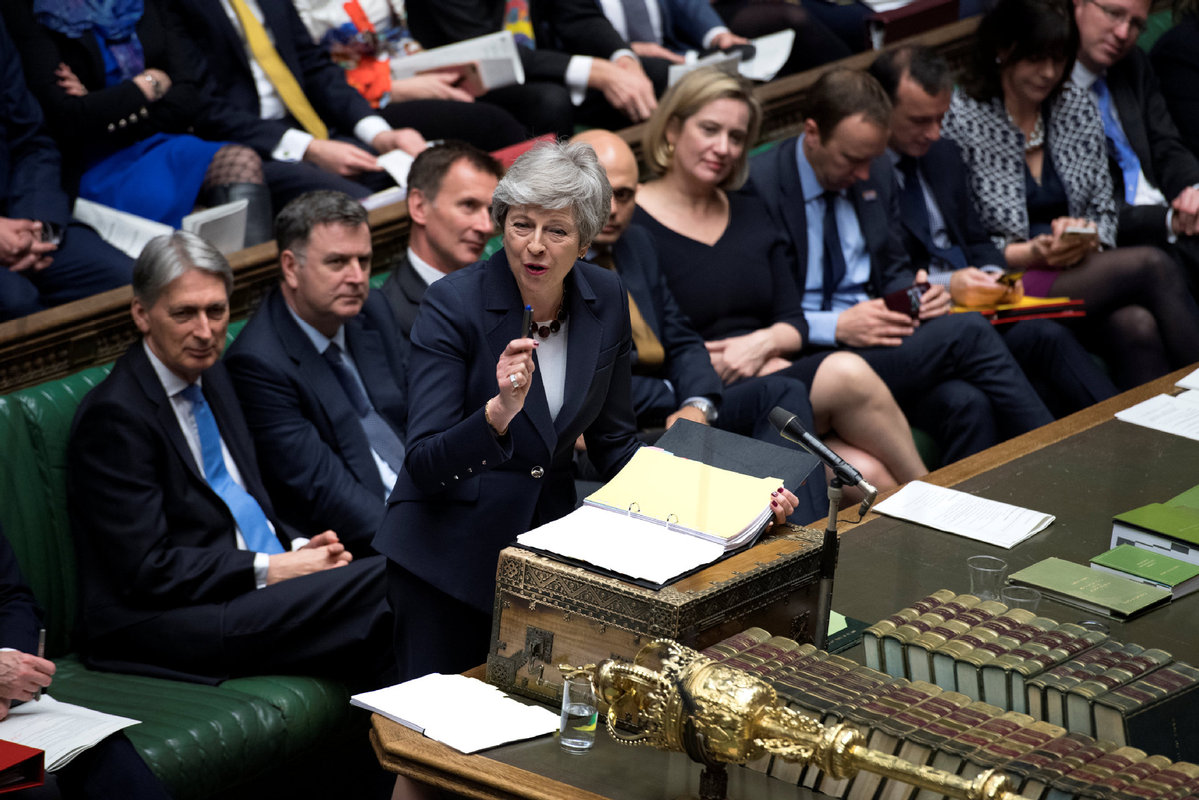 LONDON - British Prime Minister Theresa May failed to sway hardline opponents of her European Union divorce deal on Wednesday with an offer to quit, but parliament's bid to agree an alternative fell short, leaving the Brexit process as deadlocked as ever.
May told her Conservative lawmakers she would step down if her Brexit deal was finally passed by parliament at the third attempt, in a last-ditch bid to win over many of her party's eurosceptic rebels.
But some were unmoved and the Northern Irish party crucial to getting the agreement through said it would reject the deal again.
Britain was supposed to leave the bloc on Friday but Brussels agreed last week to put back the divorce date until April 12 to give it a chance to resolve a three-year crisis that has split the country down the middle.
However, it still remains uncertain how, when or even whether the United Kingdom, the world's fifth-biggest economy, will leave the EU. The possibilities that it will leave with no deal to soften the shock to its economy, or delay the departure date to hold a general election, have increased as other options fade.
While May's deal continued to stumble, an attempt by parliament to take control of the process by holding a series of indicative votes on other options produced no immediate way through the impasse.
None of the proposals, many of which involved closer alignment with the EU than May envisages, won the support of a majority of lawmakers.
"In a spectacular display of indecision, the House of Commons has voted against remaining in the EU and every version of leaving the EU," tweeted James Cleverly, the Conservative Party's deputy chairman.
Nevertheless, some proposals fared better than May's deal had done two weeks ago, and parliament was due to hold more indicative votes on Monday after refining the options most likely to secure a majority.