Marketers have eye on China's middle class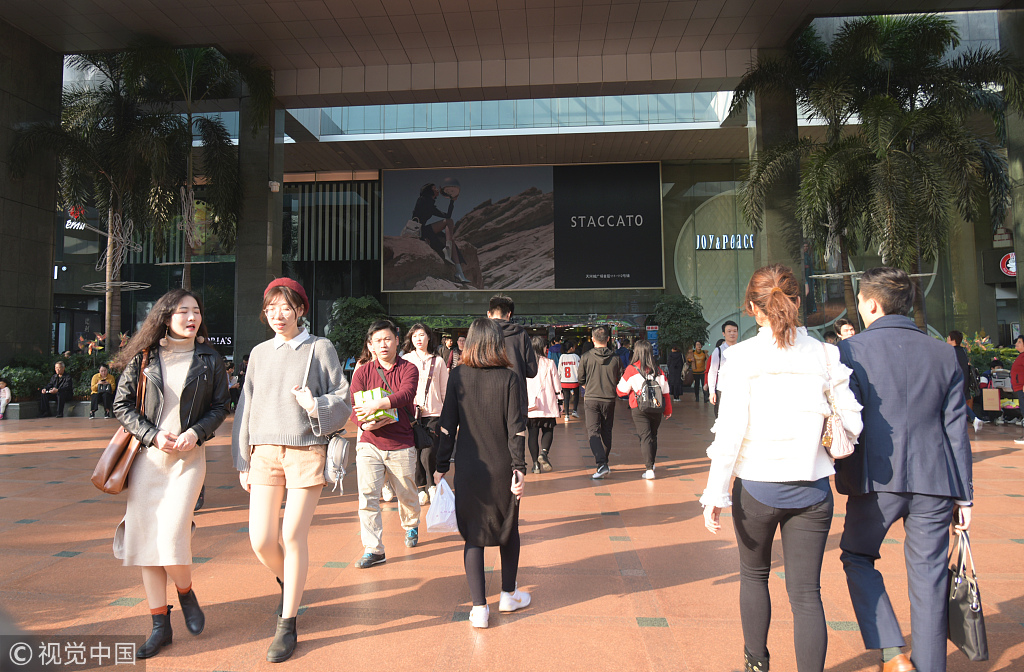 Global brands and marketers see great marketing potential in China with its fast-growing middle class and booming number of internet users, marketing professionals said at a gathering held on Tuesday in New York.
"It's really hard to claim you are a global company without having a meaningful presence in China," said Jeff Green, CEO and founder of US advertising company The Trade Desk, at a panel titled Reaching the Right Audience in China.
On the same day the company launched its programmatic ad-buying platform in China, in partnership with major media companies and their subsidiaries, including Baidu's exchange services, Baidu's video streaming service iQIYI, Tencent social ads, and Alibaba's video streaming service Youku.
The platform was introduced at a time when entering or expanding in the China market is topping the lists of most global brands and companies' top priorities.
In a recent survey conducted by market research company Forrester Consulting, 92 percent of global marketers believe China is a significant growth opportunity for their business.
Another survey conducted by The Trade Desk and Forbes Insights on CMOs from global companies in late 2018 showed that 80 percent were planning to increase their investment in China over the next 12-18 months.
"The growth of China is very obvious," said Benson Ho, chief data strategy officer of Tencent Marketing Solution.
"They have so many middle class" buyers and the Chinese people are getting richer, said Ho, adding that Chinese people are increasingly willing to spend money.
China has an expanding middle-income group sized 400 million out of the 1.4 billion total population, according to Xinhua.
An enlarging middle class was one of many reasons that Green believes makes China a promising market for global brands and marketers, a considerable number of internet users is another.
According to a mid-2018 report by the Chinese government, China has 802 million internet users. That amounted 20 percent of all global internet users, which totaled 3.9 billion according to a 2018 estimate by the International Telecommunication Union.
"[Chinese] people's engagement with brands, engagement with social media is so much higher than almost any other market in the world," said Devin Beringer, a digital marketing consultant with over 10 years' experience working in China.
The market is also filled with energy, passion, and possibility, with fast-rate innovation happening in many fields, sometimes outpacing US industries in the same fields, added Beringer.
"The culture is incredibly innovative, it [China] is perhaps the best experiment in venture capital ever," said Green.
While the Chinese market is enabling many global companies to accumulate "incredible sales" with features like an advanced e-commerce industry, Jed Dederick, vice-president of business development for The Trade Desk, told China Daily that some companies are having a hard time capitalizing as they lack an effective marketing strategy.
That creates an "outside-in" opportunity for brands and marketers who look to invest and spend more inside of China, said Green.
"Basically, China has been under-invested in," he said.