Xi calls for sound China-France partnership, more fruitful cooperation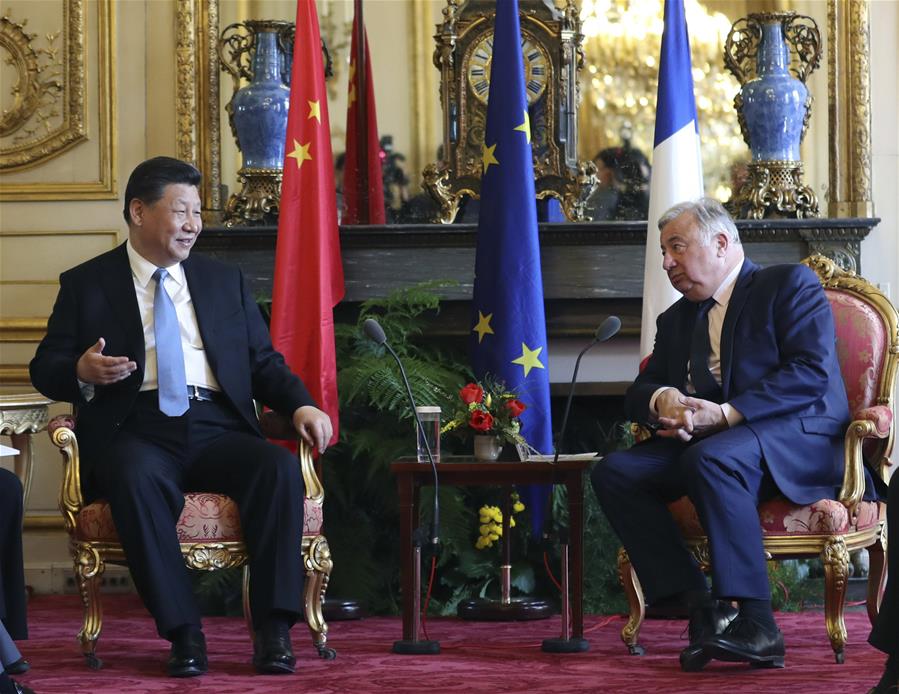 China supports its National People's Congress to strengthen cooperation and exchanges with the French Senate, Xi added.
Larcher said France is committed to strengthening cooperation with China.
This year marks the 70th anniversary of the founding of the PRC and the 55th anniversary of China-France diplomatic ties, Larcher said, adding that it was France's high level of trust in China that led to General de Gaulle's decision to forge diplomatic ties with Beijing.
China's newly approved foreign investment law will bring more opportunities for both countries to cooperate in economy, trade and investment, Larcher said.
Paris has been an advocate for the multilateral system based on the UN Charter, and is willing to coordinate and cooperate closely with China, he said, adding that the French Senate and its standing committees are ready to step up their exchanges with China's legislative bodies.