Ceremony held to mourn E China blast victims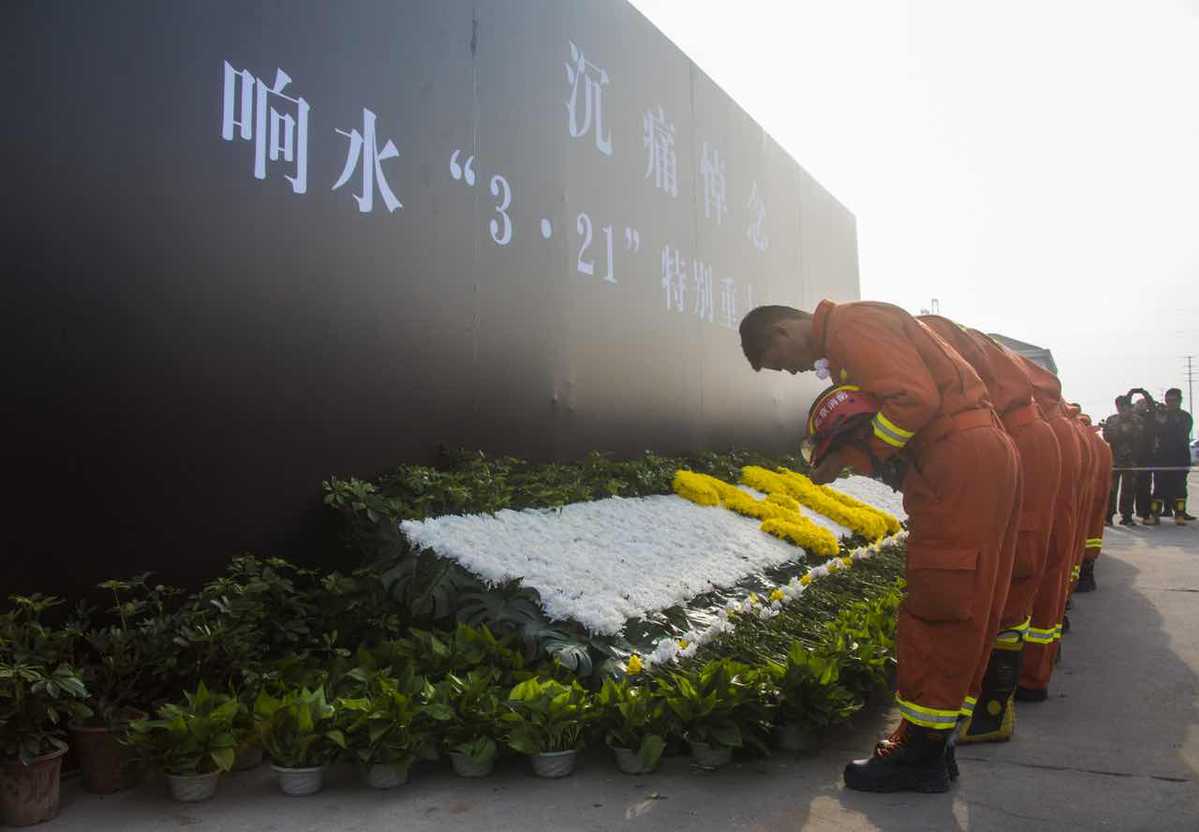 A memorial service was held on Wednesday for victims who died in a chemical plant explosion seven days prior in Xiangshui township, Yancheng city, East China's Jiangsu province.
More than 200 officials, police officers, firefighters, bereaved families and volunteers attended the service at 7:30 am. The cars at the site honked their horns and attendees presented flowers to pay tribute to the victims.
To date, the deadly explosion of Jiangsu Tianjiayi Chemical Co in Yancheng's Xiangshui county has claimed 78 lives.
According to Chinese tradition, the seventh day after a death marks the height of the mourning period.