Flower power: Business blooms for young cancer survivor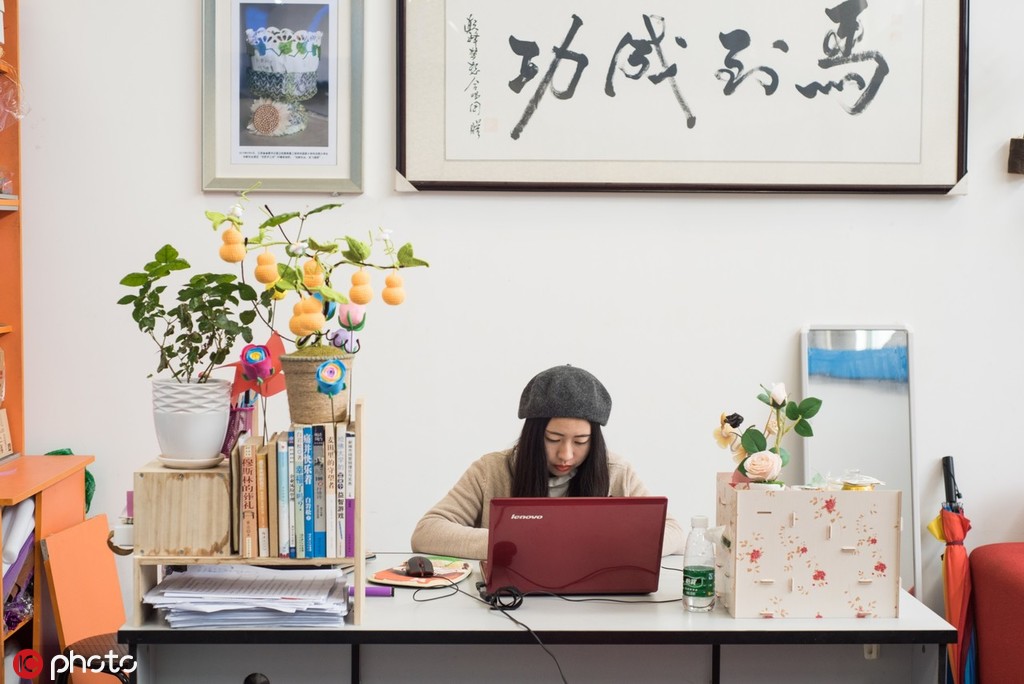 Xu Li once was a young patient with nasopharyngeal carcinoma at the First Affiliated Hospital of Nanchang University.
She has since recovered, thanks to the help of others. And when studying at college, Xu started her own business creating handmade artificial flowers out of soybeans, soap, woolen yarn and plasticine.
She graduated in 2016, and has seen the business continue to bloom.
During the past years, she financed 236 poor children and students, and provided job opportunities to 60 college students to help them complete their studies.
Moreover, Xu has signed a free training plan with women staying at home in Liwei town and Shuinan village in Jiangxi province, teaching them how to make flowers and buying their products. Now, more than 800 women have participated in the training plan, which allows these women to receive 60 yuan to 70 yuan daily.
Xu said the flowers, which can be tailor-made to customer requirements, now generate monthly sales in excess of 50,000 yuan ($7,447).