Premier League stars heading to China
Four-team line-up for Premier League Asia Trophy is revealed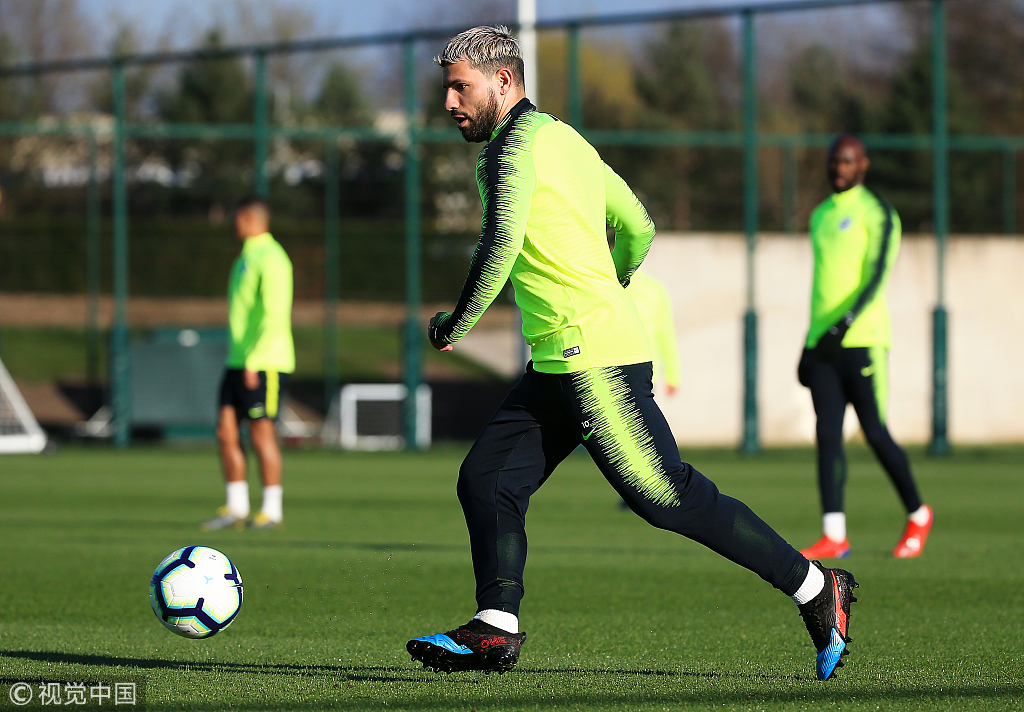 Manchester City soccer superstars Sergio Aguero and Raheem Sterling are set to entertain fans in Shanghai and Nanjing in July, when the Premier League Asia Trophy returns to China.
The English Premier League has announced that this year's competition will be played in the country and include current league champion side City and fellow English clubs Newcastle United, West Ham United and Wolverhampton Wanderers, who are also known as Wolves.
All four teams will play in a double-header at Nanjing Olympic Sports Centre on July 17, followed by a third-fourth place playoff and the final, which will both be staged at Hongkou Stadium in Shanghai on July 20.
This will be the ninth edition of the tournament, which is staged every two years, and the second time it has been played on the Chinese mainland, after Beijing hosted it in 2009.
Since the inaugural competition in Kuala Lumpur, Malaysia, in 2003, it has been played in Singapore, Thailand, and four times in Hong Kong.
"We are delighted to be bringing the Premier League Asia Trophy to China this summer," said Premier League Chief Executive Richard Masters.
"The fans in Asia always offer us an extremely warm welcome and terrific support, and we look forward to seeing them in July. I have no doubt the fans can expect some competitive and thrilling Premier League action."
Manchester City is making its third appearance in the tournament, having won the trophy in 2013. Newcastle is taking part for the second time after featuring in 2003, as is West Ham, who played in Beijing a decade ago.
It will be a debut appearance for Wolves, which since 2016 has been owned by Chinese investment conglomerate Fosun International, who paid 45 million pounds ($59.5 million) for the club.
"Through our ownership group Fosun, Wolves have a great connection with China and it's important the club is involved in one of the fastest growing markets in world football, while also giving our fans from Asia the opportunity to watch (the) team play up close,"said Wolves Managing Director Laurie Dalrymple.
"It will be a fantastic experience for everybody connected to the football club and we all look forward to visiting Nanjing and Shanghai in July."
Ticket prices and on-sale dates will be announced soon. Chinese digital sports media company PP Sports will be the exclusive broadcaster for the competition in China.
Premier League title contender Tottenham Hotspur will also travel to China for a preseason fixture in Shanghai this year, the soccer club confirmed in February.
It will be the North London team's first visit to Shanghai, and its first trip to the Chinese mainland since it won the Premier League Asia Trophy in Beijing in 2009. Tottenham also played in the tournament in Hong Kong in 2013.