Russia has sufficient resources to implement national projects: Medvedev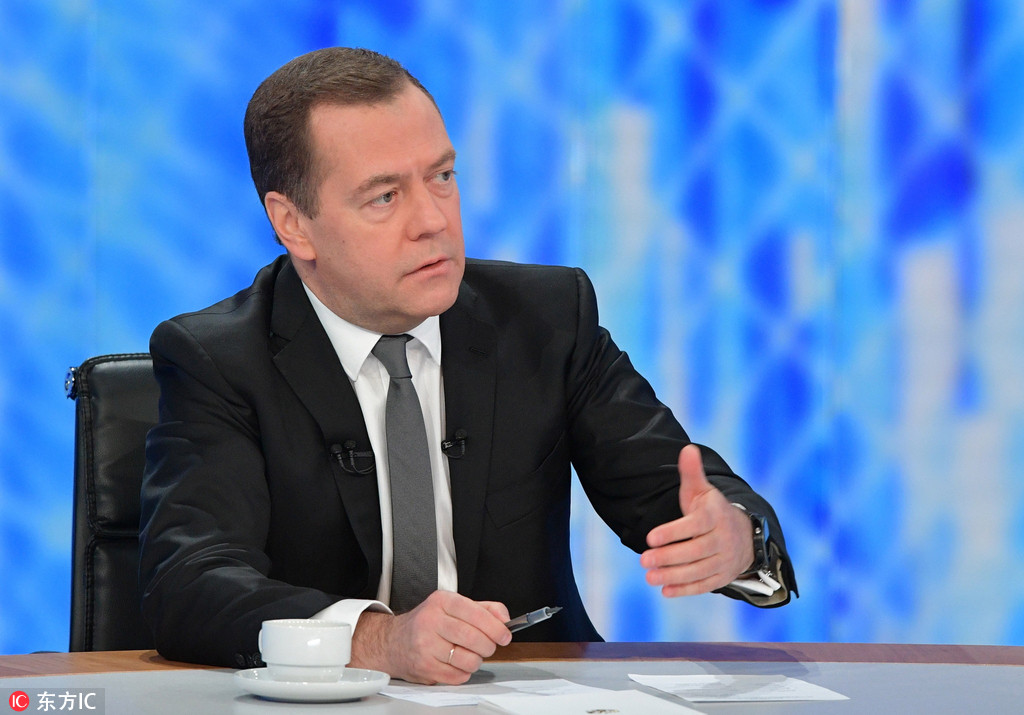 MOSCOW-- Russia has enough resources to implement its national projects outlined by Russian President Vladimir Putin for the next five years, Russian Prime Minister Dmitry Medvedev said Tuesday.
"Now, on this foundation, we can build more actively a new type of economy, with a high-tech industry, good export potential and, of course, a large package of affordable and modern social services for people," he told a meeting of senior Finance Ministry officials.
Last month, the Russian government said it planned to spend over 25.7 trillion rubles (399 billion US dollars) on projects in a dozen national strategic development areas in 2019-2024.
The plan followed a decree signed by Putin in May last year, which outlined the roadmap and targets for national development in a wide range of areas in the years leading up to 2024, including economic growth and technology.
According to Medvedev, 2018 was a positive year for the Russian economy.
Russia's gross domestic product (GDP) rose 2.3 percent in 2018 from the previous year, and industrial output rose by 2.9 percent year on year in 2018 compared with 2.1 percent in 2017.
Inflation rose to 4.3 percent in 2018 from a record low of 2.5 percent in 2017.
Meanwhile, the country's federal budget was executed with a surplus of 2.6 percent of GDP for the first time in seven years.
The Russian government has created stable conditions that allow the country to develop its economy in spite of external pressures, Medvedev said.
Russia will continue working to increase its financial attractiveness, Medvedev said.
For this it will guarantee the participants in projects with preferential tax regimes, he said.
In the near future, the plan is to offer businesses several new investment protections. The government is preparing a bill on this front to be sent shortly to the State Duma, Russia's lower house of parliament.
Medvedev expects the bill to pass the Duma during the current spring session in time for the launch of large-scale industrial projects by year end, "which should have a very positive effect on the achievement of national goals."