Rare Asian rhino makes public debut at Shanghai wild animal park
Share - WeChat The pair of endangered Asian rhinoceroses that were gifted to Shanghai by Nepal were officially revealed to the public on March 23 at the Shanghai Wild Animal Park in Pudong New Area, marking the first time that Asian rhinocerosare showcased in China.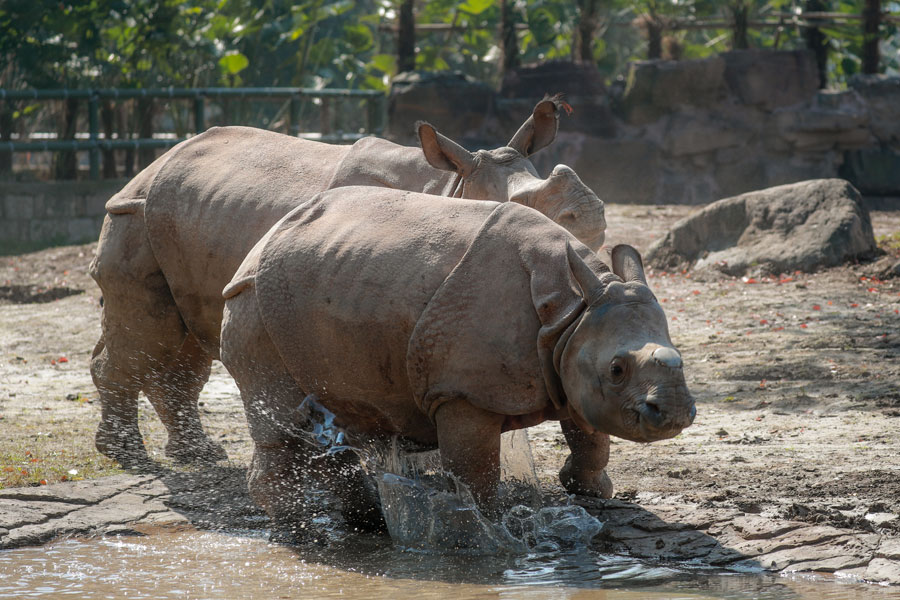 The showcase, which will last till May 31, is part of the Nepal National Treasure Exhibition at the wild animal park. Beside the rhinoceros exhibition, many animals from others countries such as Australian kangaroos, Thail elephants and the lemur catta from Madagascar are being shown to the public.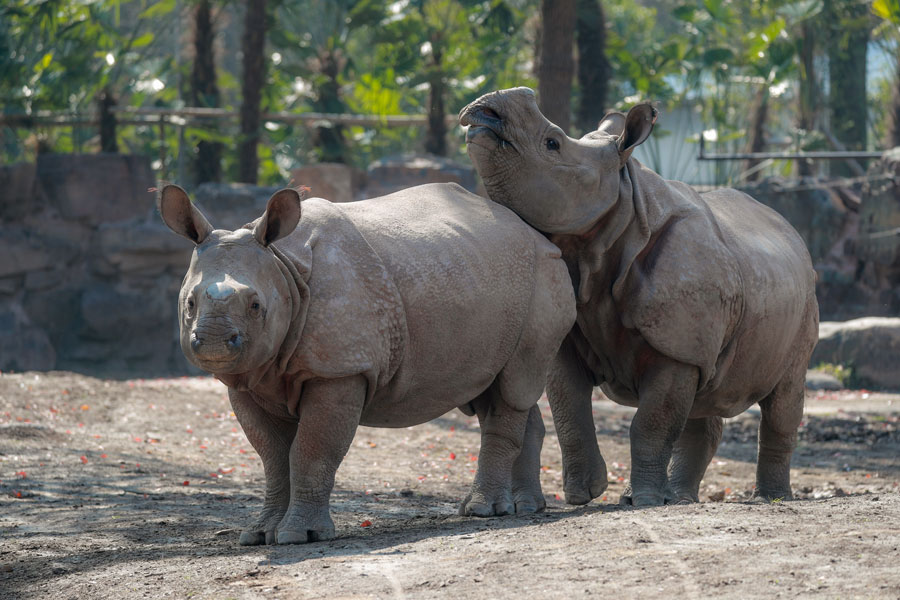 Both rhinos weigh over 1,000 kilograms and requireabout 120 kilograms food, including the fresh grass and vegetables,every day. They are currently living in their own 7,000-square-meter enclosure within the wild animal park.
The Asian rhinobecame extinct in China in the early last century. The species is currently only found in Nepal, India and a few other Asian countries. It is estimated that there are only around 2,700 of its kind left in the world.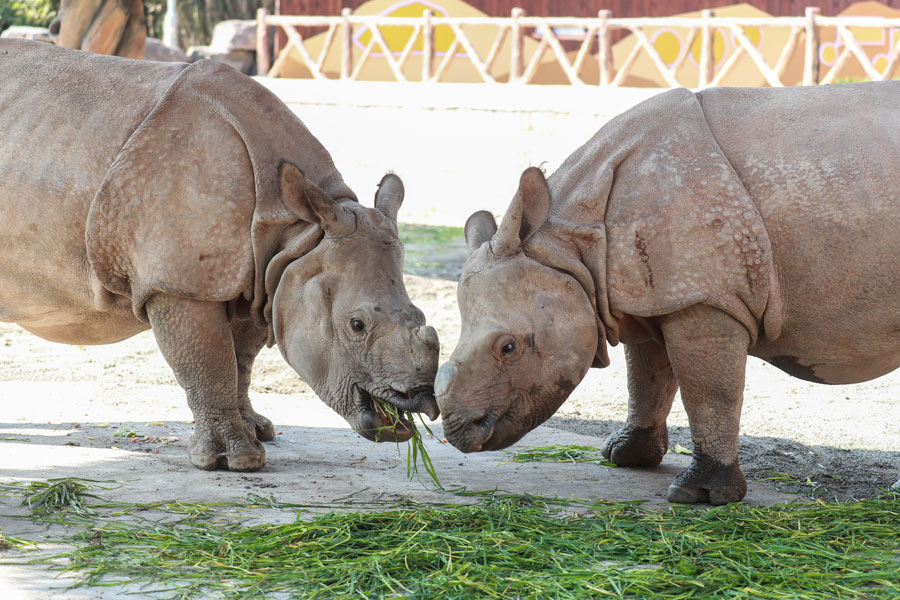 Nepal presented the pair of rhinoceroses to China as a symbol of the two countries' friendship on Aug 18, 2018. The two countries are also working together as part of a joint program to protect and research the species.