Quotable quotes from China Development Forum
Editor's note: At the ongoing China Development Forum held in Beijing, domestic and international business leaders have shared their views on various topics, including China's further opening-up, supply-side structural reform, high-quality development and innovation, and 5G technologies. Here're some unmissable quotes from this high-level annual event.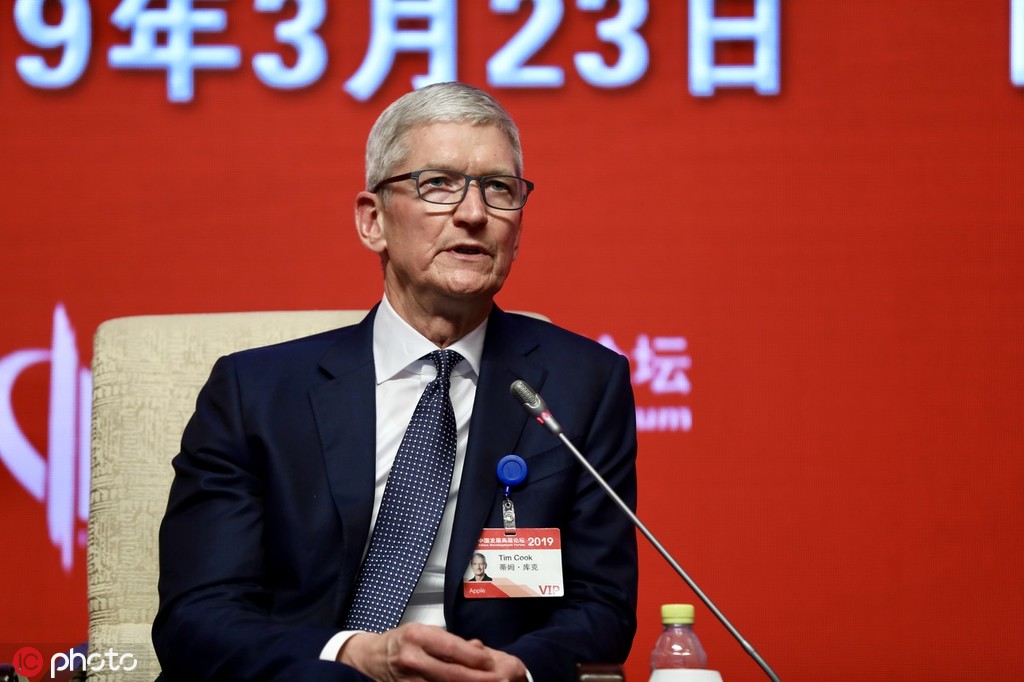 Tim Cook, CEO of Apple Inc, said on Saturday that openness is essential in forming partnerships, and thanked China for opening its domestic market to his company.
"One of the key elements of partnership is openness-being open to working together, open to new ideas, open to new solutions. We have seen China continue to change and evolve, and we are grateful that you have opened your doors and allowed us to be a part of the community here," he said.
Quoting a Chinese saying-"The fire burns higher when everyone brings wood"-Cook called for increased joint efforts from governments, educational institutions and businesses to address challenges such as poverty, inequality and climate change.
"We encourage China to continue to open up. We see that as essential-not only for China to reach its full potential, but for the global economy as a whole to thrive," he said.