Evacuation continues as stricken Norway cruise ship on way to port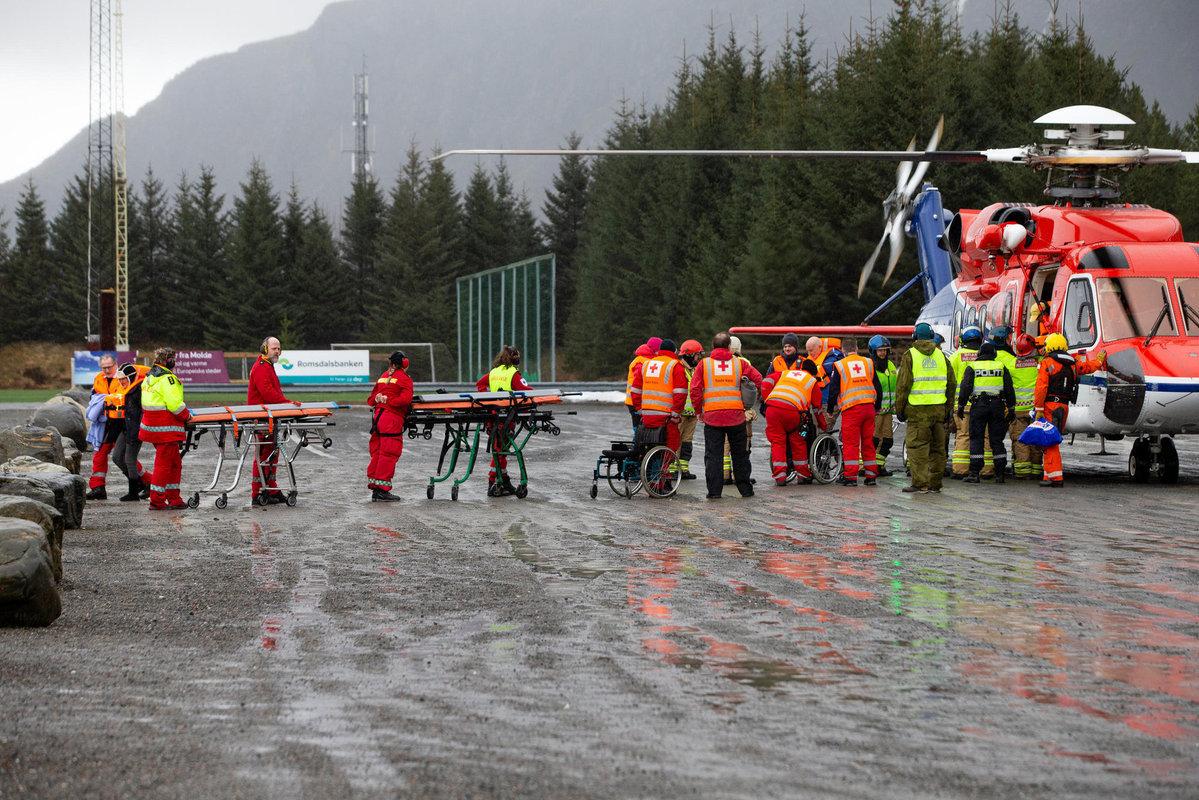 OSLO - Evacuation of passengers by helicopters from a cruise ship with engine trouble off Norway's western coast continued for a second day on Sunday as the ship was on its way to a port with three of its four engines in operation, local media reported.
The cruise ship Viking Sky with 1,373 people on board sent out the mayday signal Saturday around 14:00 (1300 GMT) after having engine problems in the stormy weather at Hustadvika, a 19-km long section of coastline in Norway's western county of More og Romsdal.
Rescue services decided to evacuate passengers aboard by using five helicopters. As of 08:00 am Sunday (0700 GMT), about 440 people had been evacuated from the ship, according to news agency NTB.
The Viking Sky was now on its way to Molde, the administrative center of More og Romsdal, as two tug boats in front and behind the cruise ship were also attached to it.
It will take several hours before the ship arrives in Molde and the evacuation would keep going on until further notice, according to rescue services.
A total of 17 people have been transported to hospitals and at least three of them were described as having serious injuries, local channel TV 2 reported.
The Norway-registered cruise ship Viking Sky was on its way from Norway's northern city of Tromso to its southern city of Stavanger when the engine trouble took place, according to the website Marine Traffic.