Cruise operators hope to cash in on rising demand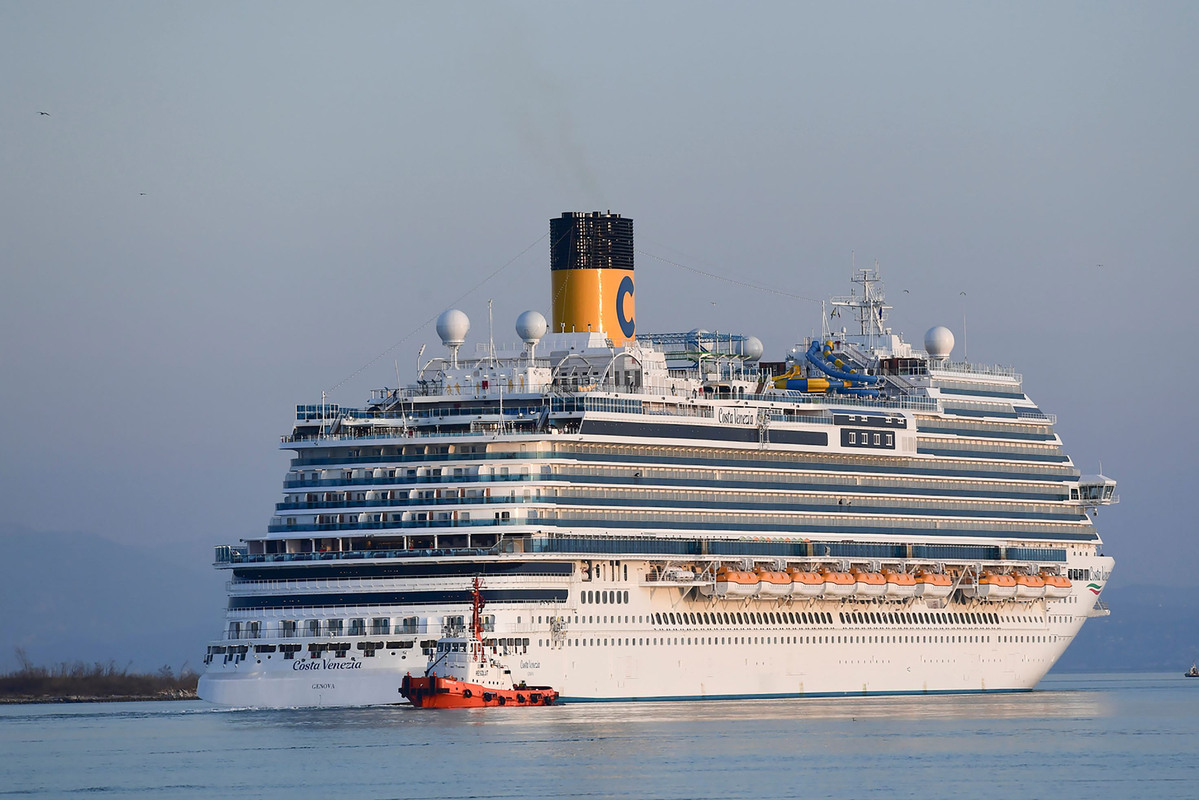 As more Chinese travelers seek new holiday experiences, Italian cruise operators and manufacturers are deploying more resources to China to secure a greater share of the growing tourism market.
Traveling abroad has become more common for Chinese people. In 2018, more than 150 million trips were made by Chinese to foreign destinations, according to the Ministry of Culture and Tourism. And many people are no longer satisfied with the traditional travel packages but looking into alternative experiences, such as fully relaxed cruises with a luxury experience or family fun.
The growing market has attracted players from Italy, a country known for its cruise businesses. For example, Genoa-headquartered Costa Cruises, a major operator in Europe and Asia, sent the Costa Venezia-a ship designed and built especially for the Chinese market-to Shanghai.
After a 53-day, eastbound voyage to China, which started earlier this month, the ship will arrive at its Shanghai home port in May to begin serving the country's eastern region.
The Costa Venezia will be the group's largest ship operating home port cruises from China to lock down its market share. The company currently operates three ships based in China.
Following this move, the sister ship of Costa Venezia is scheduled to enter service in 2020. It was also designed exclusively for the Chinese market and is being built in Italy.
Mario Zanetti, president of Costa Group Asia, said China's middle-income population is continuing to grow, and with rising incomes and a growing desire for interesting travel experiences, there will be huge appetite for leisure and recreation.
"All four vessels will be operating year-round in the Asia region, with three ships home porting in China all year," Zanetti said, adding that the deployment plan for 2019 will go a long way toward meeting consumers' growing demand in the Chinese market.
According to the Washington-based Cruise Lines International Association, the number of Chinese travelers who will have experienced cruise trips is expected to grow to 8 to 10 million by 2025.
Zanetti said that because of the rapid growth of China's economy, many families from first-and second-tier cities have to sacrifice family time for work to keep up with the pace, which makes family time more precious than ever. Cruises, which combine family fun with travel, have gradually become a preference for many busy households.
He reiterated that the Chinese market is still at an early stage of development, with a market penetration rate in China of 0.02 percent. In the more developed markets in Europe, typical penetration is 2 to 3 percent, Zanetti said.
Zheng Weihang, executive vice-president of the China Cruise and Yacht Industry Association in Beijing, said, "It is practical for cruise brands to combine international features and local elements, as well as offer lengthy journeys to improve their earning strength."
The Costa Group has 26 ships with a total capacity of 74,000 beds globally. Under its plan, its fleet will be further strengthened by seven new vessels by 2023.
China has also seen fast industrial growth in the cruise ship construction business in recent years, with China State Shipbuilding Corp signing a contract to build four Vista-class cruise ships of 135,000 tons for Italy's Fincantieri S.p.A and two for the United States-based Carnival Cruise Lines in November last year.
The first of the advanced Vista-class ships is scheduled to be delivered in September 2023 and the second by 2024.