China demolishing hydro dams to protect endangered giant salamanders
Share - WeChat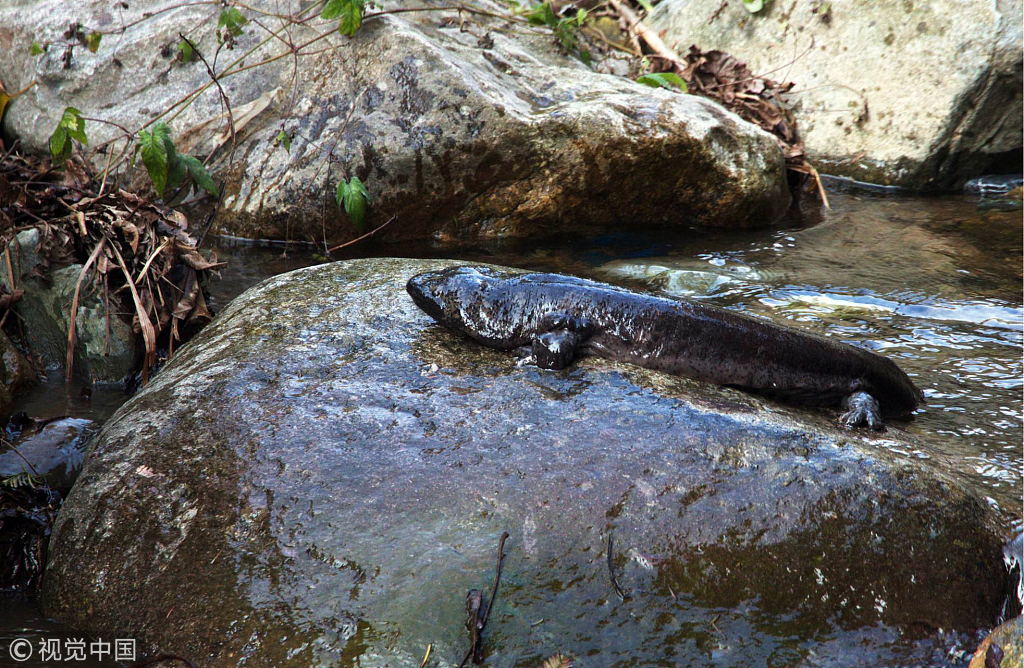 CHANGSHA -- Central China's Hunan Province has stopped operation of 34 hydropower plants and demolished 10 dams in the past two years in a key reserve of giant salamanders.
Municipal officials of Zhangjiajie, a popular tourist destination, said they planned to demolish most of the 88 hydropower plants, mainly small ones built before the establishment of the National Giant Salamander Nature Reserve.
There are 3,000 kilometers of rivers in the reserve, which was established in 1995 as a provincial level one but upgraded to national level in 1996.
"More and most of the dams will be demolished," said Hu Shenghu, head of the city's water conservancy bureau. "Only those that have flood control, irrigation and water supply functions will be retained."
Officials and conservationists have blamed the hydropower plants for blocking and fragmenting rivers and hindering fish migration, reducing prey and habitats for the rare amphibians.
"We plan to dismantle all dams that only had power-generating functions in the nature reserve before the end of 2020 and reevaluate the functions of the rest," Hu said.
Ecologists have hailed the decision to close the hydro projects as a milestone for habitat restoration of giant salamanders, which date back 350 million years to the age of the dinosaurs.