As swine fever threat falls, most quarantines lifted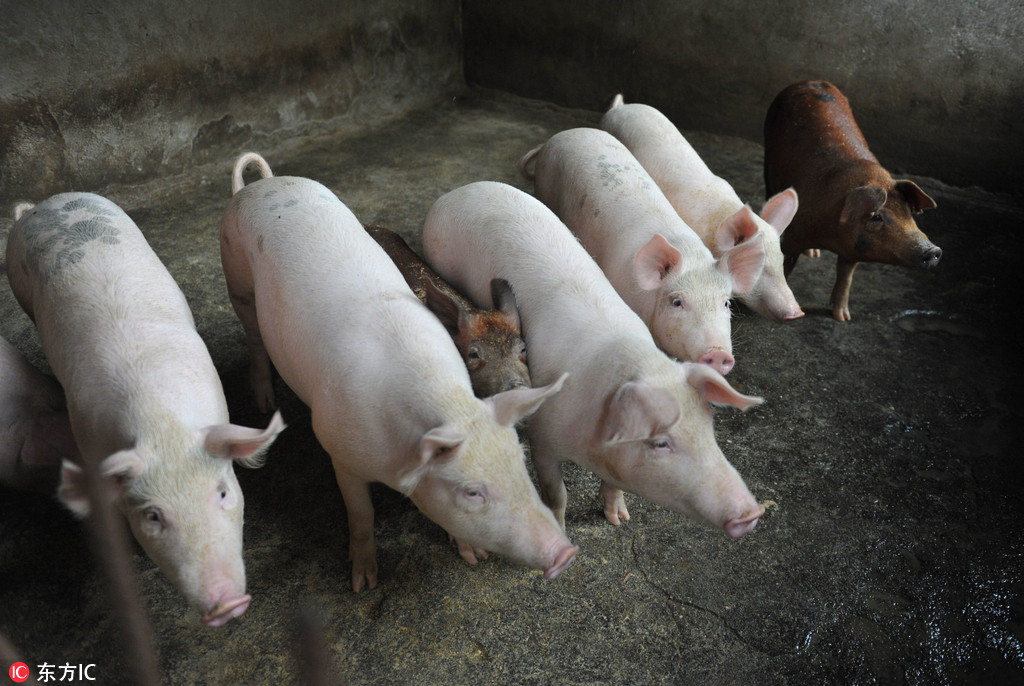 China has lifted pig quarantines in most of the areas where outbreaks of African swine fever have been found, signaling a steady slowdown in the spread of the virus, the Ministry of Agriculture and Rural Affairs said on Tuesday.
Since the first outbreak of the deadly pig disease was discovered in August in Northeast China's Liaoning province, 113 cases in 28 provincial-level regions have been confirmed by the ministry. Restrictions on the transport of pigs in 105 of those cases have been lifted.
The ministry has imposed strict quarantine measures in affected areas and ramped up supervision of pig farms, transport businesses and the pork processing industry after the onset of the highly contagious viral disease. Humans are not affected.
Yu Kangzhen, vice-minister of agriculture and rural affairs, said the spread of the virus has slowed because of measures imposed by the authorities, but added that it's difficult to wipe out the disease in the short term.
In the latest case, which was discovered on March 12 in Linshui county of Guang'an, Sichuan province, a transport truck carrying 150 pigs, nine of them dead, was seized at a toll station.
It was the second case in March after an outbreak that killed 20 pigs on a breeding farm in the Guangxi Zhuang autonomous region was confirmed on March 7.
The next step, Yu said, is to maintain the momentum of the ongoing disease prevention and control measures and strengthen oversight over the slaughtering sector.
On Friday, the ministry launched checks on slaughterhouses nationwide and ordered them to carry out self-inspections.
Yu stressed the need to secure supplies of live pigs and pork products.
The domestic output of live pigs in China has been declining since the second half of last year because of the disease, according to Yang Hanchun, a professor at the College of Veterinary Medicine of China Agricultural University.
Yang predicted that the supply of pork products is likely to tighten in the third or fourth quarter of this year and lead to a price surge.