Talent scouts
Share - WeChat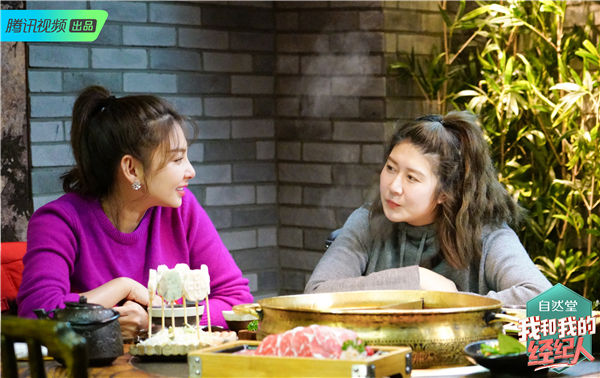 An online program sheds light on behind-the-scenes players in Chinese show business.
Although talent agents play a crucial role in the employment of actors, singers and other kinds of entertainers, they usually prefer to keep a low profile, without touting their own achievements.
However, on a video platform of Tencent Holdings Ltd on Sunday, some of these behind-the-scenes players appeared for a reality show alongside their celebrity clients, such as actors Zhu Yawen and Bai Yu, actresses Zhang Yuqi, Qiao Xin and Chun Xia and musician Ouyang Nana.
The show, titled Me and My Agent, is mainly filmed in the offices of Easy Entertainment, a Beijing-based talent agency, presenting how the company helps to shape a celebrity's public image, plans for various activities and brings together entertainers, casting directors, advertising agencies and production companies.
"This is a good opportunity for us to be understood by those outside the entertainment industry," says Yang Siwei, co-founder of Easy Entertainment. "By watching the show, the audience can get to know who we are and what we do backstage."
Different from other variety shows, the actress Qiao says on the Tencent show that it also "exposes moments of frustration" under work pressure, which makes entertainers look real to the audience. Hao Hao, a 24-year-old talent agent for Qiao, says he would not spare any effort to assist the 25-year-old actress to get roles in movies, TV series or other industry deals.
"As both of us lack experience in the entertainment business, it feels like we are rowing a boat at sea and don't know when we will catch sight of a coast," Hao Hao says on the program.
"We are working hard and getting mature together by exploring the uncertainties ahead."
For Zhu, an experienced actor who has starred in many high-profile films and TV series, a good talent agent should know how to tap the potential of entertainers.
Most Popular