Shootings rob tranquil, pacific New Zealand of its innocence
Share - WeChat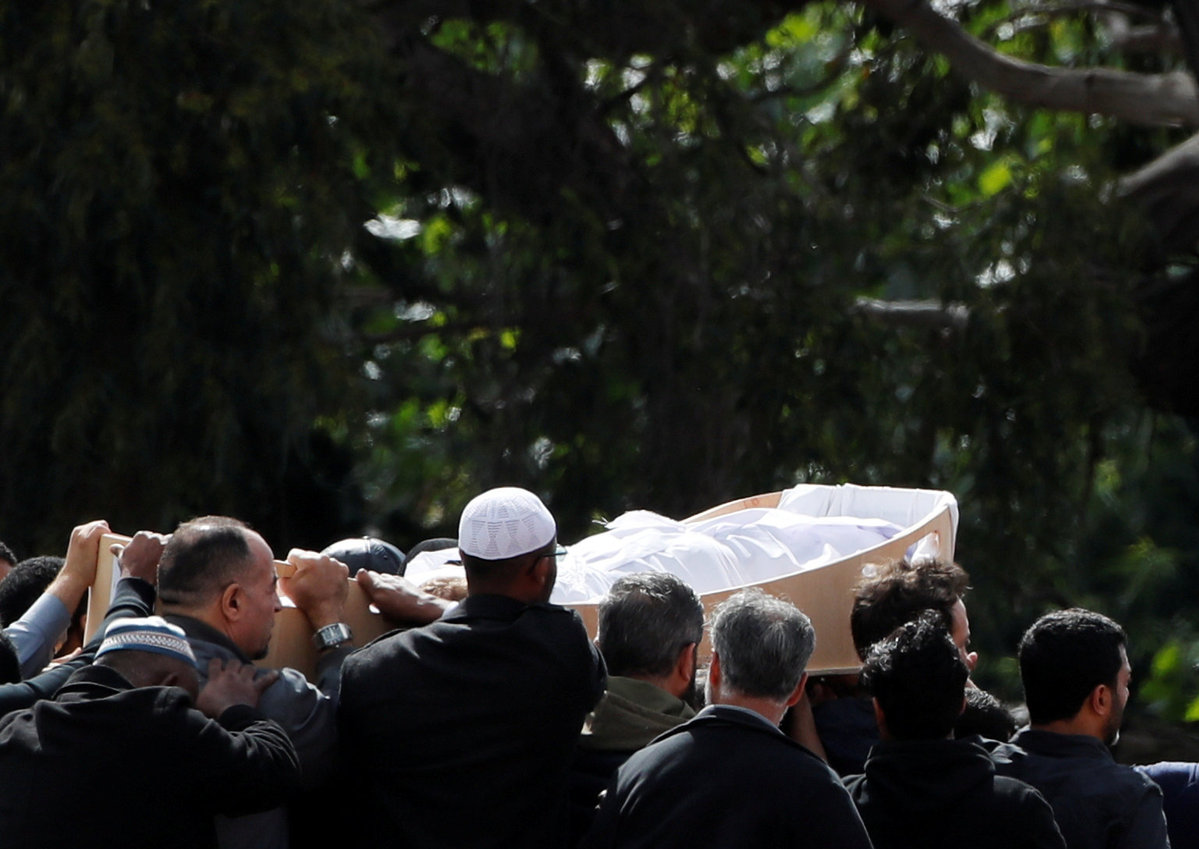 The question many New Zealanders are asking themselves in the wake of Friday's deadly terrorist attacks on two mosques is: Why?
Why was this island nation with fewer than 5 million people in the southwestern corner of the Pacific chosen for such a savage crime? Why should there be attacks on men, women and children who have gathered to pray? Why couldn't the white supremacist be prevented from going on the killing spree?
In native Maori language New Zealand is "Aotearoa", or roughly the "land of the long white cloud" which appeared to offer a quiet sanctuary from many of the evils that beset our world today.
All that changed last Friday. By a crime of pure hate.
The brutality of the attacks in Christchurch has stunned New Zealanders. It was the sort of thing that happened in "other places". They thought their land is a "proud nation" of more than 200 ethnic groups and 160 languages-a land of diversity in which "we share common values", as Prime Minister Jacinda Ardern has said.
Some have said the killings robbed New Zealand of its innocence. But that is probably being too simplistic as we live in a complex world.
Indeed, New Zealand is about as far away as you can get from the violence we see almost daily in other war-torn places. That is not to say New Zealand has been immune to violence.
The quiet seaside town of Aramoana, near Dunedin, saw 13 people gunned down in November 1990 when a local resident went berserk after an argument with his next-door neighbor. Five years later, in April 1995, across the Tasman Sea in Australia, there was the Port Arthur massacre on the island state of Tasmania where 35 people were killed by a lone gunman. That was an act of pure evil rather than of hate or race.
Both acts of violence saw changes to gun laws. In Australia's case, it was a radical overhaul. New Zealand will change its gun laws in 10 days, said Ardern on Monday. In New Zealand, it is estimated 250,000 gun-owners own about 1.5 million firearms and the laws governing guns are weak and exploited.
But Friday's outrage in New Zealand was more about the cancer of race hate than guns. It is an evil that has been with us for long, but it seems the cancer is now metastatic-it is spreading. It is being spread by white, right-wing bigots who see conspiracies around every corner, and by religious zealots that are found in most religions.
In the summer of 2011, an anti-Islamic right-wing extremist killed 77 people in Norway in a planned terrorist attack.
Recent years have seen a surge in white supremacist violence in the United States. Every terrorist killing in the US last year was linked to right-wing extremism, according to the New York-based Anti-Defamation League.
And let us not forget the part social media have played in providing a platform for all racists and terrorists to spread their evil bile and distorted views of the world. Terrorism experts will say New Zealand was probably a soft target. Most of its police officers are not armed and the threat of terrorism is not high. But terrorist attacks have also taken place in countries where police officers are heavily armed and security is very tight.
In the days and weeks that follow, we may get some answers to the questions New Zealanders are asking of this coldblooded massacre. But regardless of the answers, the innocence of this tranquil part of the world may have been robbed forever.
The author is China Daily's correspondent based in Sydney.
Most Viewed in 24 Hours
China Views