Illegal funeral vans will be blacklisted
Share - WeChat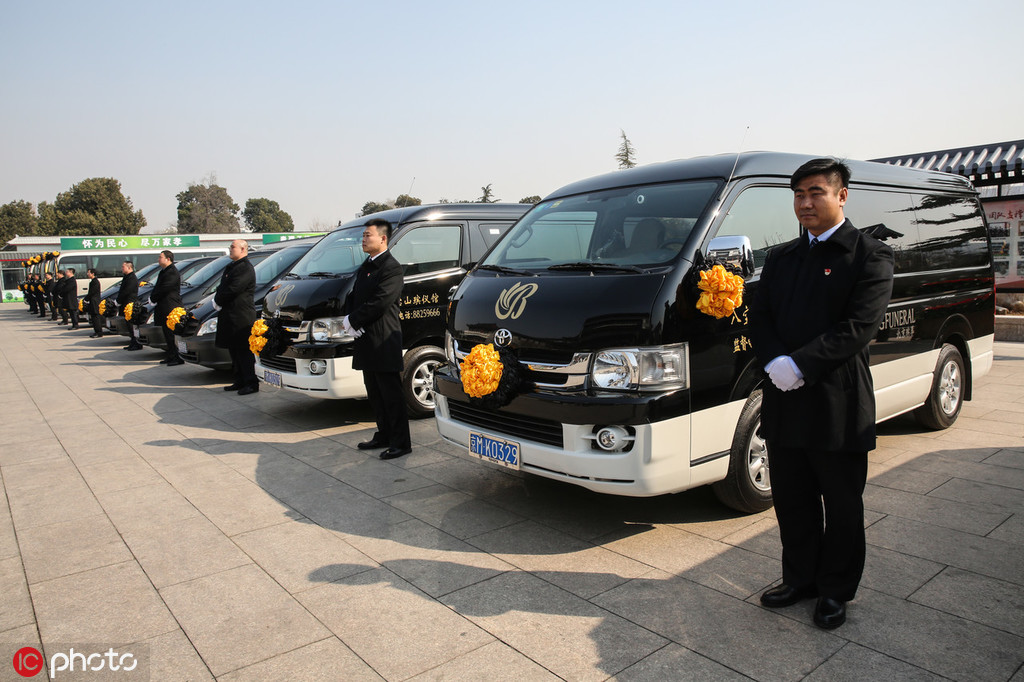 Capital to crack down on drivers who prey on families suffering from grief
Authorities in Beijing will blacklist illegal funeral vans and give the drivers' names to medical institutions in the capital this year in a move to crack down on unscrupulous merchants as Tomb-Sweeping Day approaches.
Other irregular funeral services, such as selling extremely large tombs and illegal cemeteries, will also be punished under an action plan released by the Beijing Municipal Civil Affairs Bureau on Monday. Inspections will be carried out until the end of October.
Between 80,000 to 90,000 people die in Beijing each year, according to the Beijing Municipal Commission of Health and Family Planning's information center.
Transportation of remains should be undertaken by a licensed mortuary business, and other departments and individuals are barred, the capital's mortuary management regulation says.
However, some people have sought business opportunities based on a lack of knowledge by family members of a deceased or critically ill person, said Li Hongbing, deputy director of the Beijing Bureau of Civil Affairs.
Li said that some van owners pay particular attention to critically ill patients at hospitals, and sometimes social workers and nurses connect family members with funeral van owners.
"Unlicensed funeral vans often provide a package of services to family members of the deceased when they are emotionally unstable," Li said, adding that the owners usually charge much more than the regulated market price.
Last year, the capital inspected and punished 13 unlicensed funeral van operators and made 187 legitimate vans available to the public, according to Wang Yeyong, leader of the law enforcement supervision team of the city's civil affairs bureau.
A joint law enforcement inspection, coordinated with the capital's medical and market regulation authorities, has also been conducted at hospital mortuaries, Wang said.
In June, the Ministry of Civil Affairs issued a notice calling for punishment of anyone who provides funeral services or sells related products without authorization.
Nine government agencies, including the National Development and Reform Commission and Ministry of Public Security, took part in the crackdown, which ran from late June to the end of September.
Beijing also carried out more than 1,500 inspections in 2018 to conduct a thorough examination of cemeteries and mortuaries.
But Li also said that legal support is not sufficient in the funeral industry and suggested that laws should be formulated to regulate the business.