'Dynamic monitoring mechanism' planned
Share - WeChat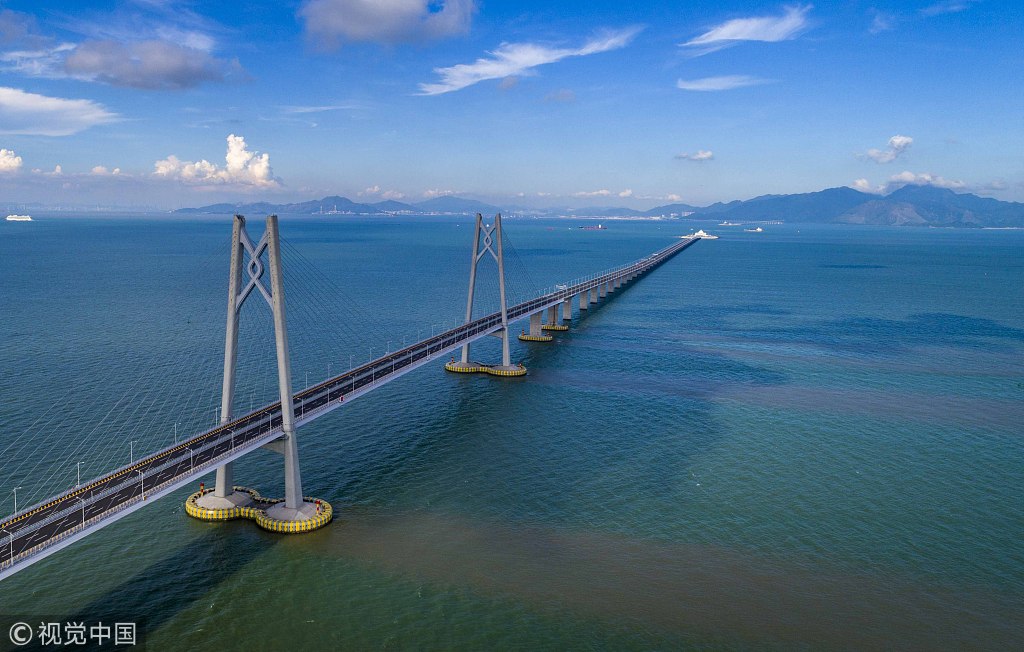 In the outline development plan for the Guangdong-Hong Kong-Macao Greater Bay Area, unveiled on Feb 18, authorities set out a framework for "building ecological protection barriers".
"We will strengthen the protection and control of coastlines, strengthen the protection of coastal resources and the maintenance of their natural attributes, and establish and improve a dynamic monitoring mechanism for coastlines," the plan states.
Even before the outline had been released, Shenzhen, Guangdong province, had taken steps to protect its remaining natural shorelines. Now, work is underway to redevelop and upgrade its artificial shorelines.
The new rules demand that the natural coastline of the Chinese mainland within the Bay Area should stretch at least 105 kilometers by next year, according to Shenzhen's 13th Five-Year Plan related to urban construction and land use.
The plan also aims to renovate 45 km of artificial coastline, turning it into coastal leisure zones or public parks.
The coastline of the Pearl River Delta has been redesigned since the reform and opening-up policy was inaugurated in 1978.
From 1973 to 2017, about 758 square kilometers of land was reclaimed from the sea in the Bay Area. The area across Shenzhen, Zhuhai, Hong Kong and Guangzhou alone reached a combined 575 sq km, accounting for more than 75 percent of the total.
Before reform and opening-up, only about 10 percent of the shoreline that now makes up the Bay Area was artificial coastline, and most of it was in Hong Kong. By 2016, 65.5 percent of the Bay Area shoreline was artificial.
However, the 34.5 percent of natural coastline that remains is already below the 35 percent bottom line as specified in a national decree called Measures for the Protection and Utilization of Coastlines. The document, intended to help maintain the natural shoreline, was issued by the State Oceanic Administration in 2017.