Over 11m urban jobs to be created this year
Share - WeChat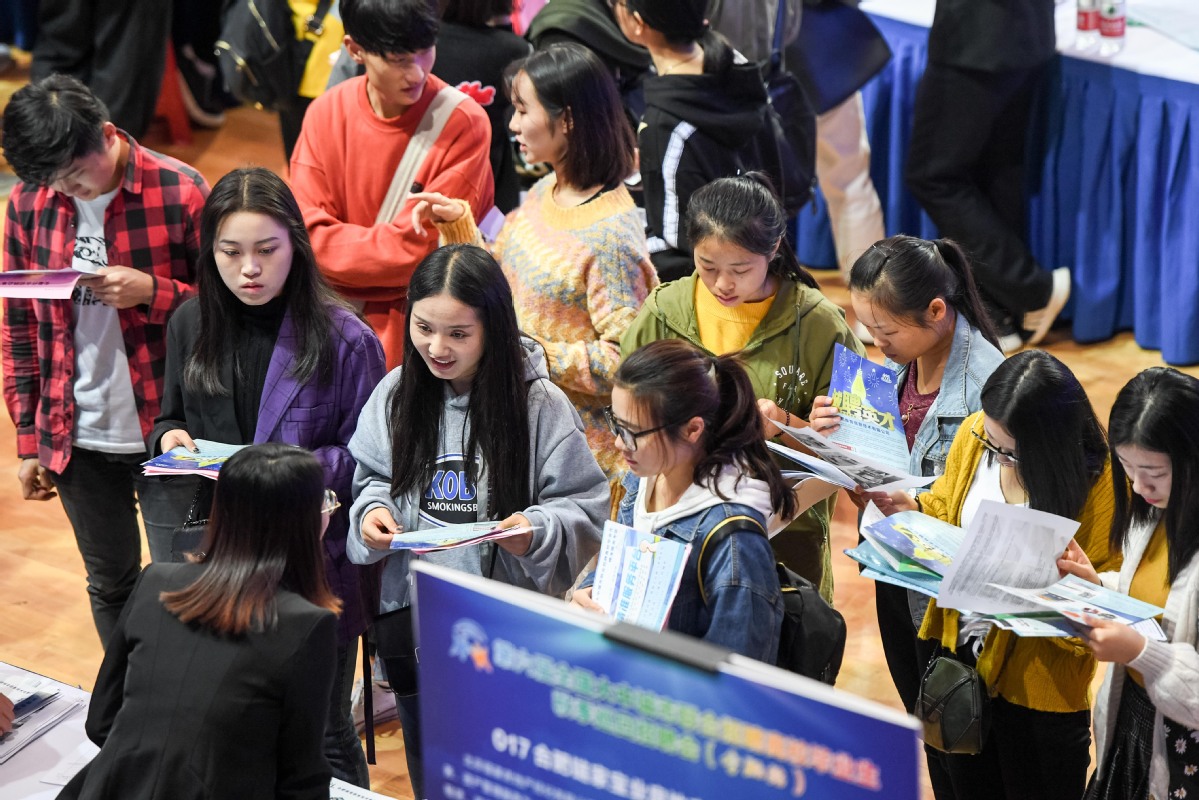 China will ensure the creation of more than 11 million urban jobs this year and administer the employment-first policy as part of macroeconomic policy on the same level as fiscal and monetary policy for the first time, Premier Li Keqiang said on Friday in Beijing.
"Whether it be tax and fee cutting measures under fiscal policy or lowering real interest rates under monetary policy, they are all designed to ensure employment," he said at a news conference after the conclusion of the annual session of China's national legislature.
The decision was made as the country faces unemployment pressure as well as pressure to keep major economic indicators within a proper range, Li said.
Fifteen million new urban job seekers are expected annually, and the number is unlikely to decrease in the coming few years, he said.
The number of new college graduates will hit a record high of 8.34 million this year, and there are more than 280 million migrant workers, whose numbers continue to rise, he said.
"This year, we hope to create over 13 million urban jobs like we did last year," he said.
A combination of measures will be adopted to create jobs and ensure employment of college graduates, demobilized military personnel, and laid-off workers. The government will also provide more policy support to enterprises that hire more people. The country will encourage business startups and innovation to create more job opportunities, he said.
He also stressed the importance of creating jobs for migrant workers, urged employers to show them kindness and vowed to step up legislative efforts to guarantee that migrant workers are paid in full and in a timely fashion.
Cai Fang, an economist and also a National People's Congress deputy, said that including the employment-first policy in macroeconomic policy will elevate and improve the macroeconomic policy system.
Adjusting macroeconomic policies based on employment figures will make the macroeconomic policies become more targeted, Cai said.
Feng Xiliang, dean of the School of Labor Economics at Capital University of Economics and Business, said that improving employment prospects for migrant workers is of great importance to stabilizing the overall job market.
"They left their hometowns to seek jobs in urban areas. If they are out of a job, they cannot afford basic living costs in urban areas," he said.
He stressed that government's financial aid to migrant workers is necessary but can only help over the short term. "A more effective solution is to improve their working skills to let them actively take advantage of job opportunities."