Li says hopes high for trade talks with US
Share - WeChat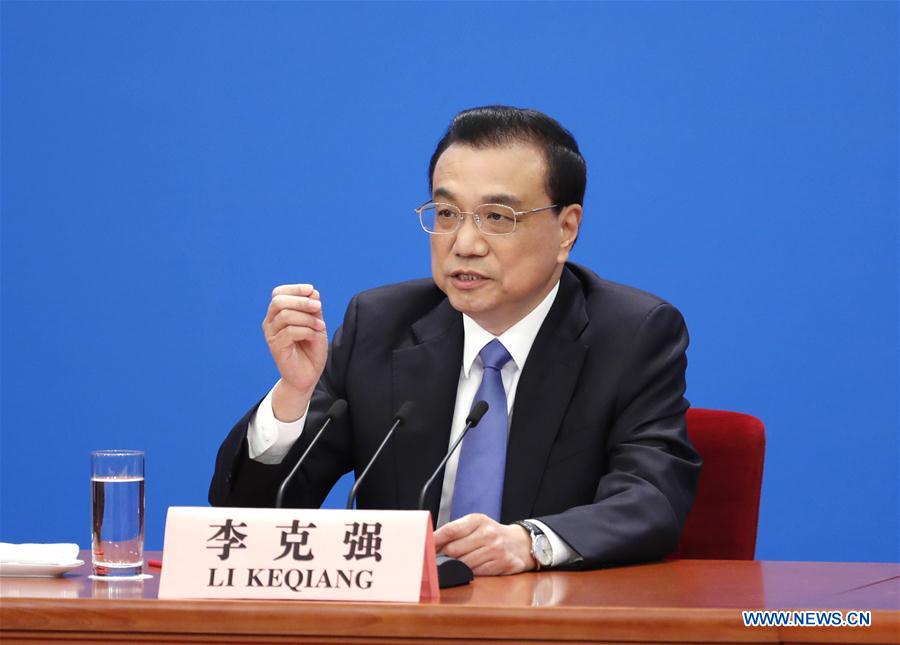 Premier Li Keqiang said the common interests of China and the United States far outweigh their differences, raising hopes the ongoing trade consultations eventually will bear fruit.
The steady growth of the bilateral relationship is in the interests of both countries and is beneficial for the whole world, Li said on Friday, calling Sino-US economic decoupling "not realistic."
Li made the remarks at a news conference in Beijing after the conclusion of the second session of 13th National People's Congress.
Li said consultations between the two nations on economic and trade issues are still underway, and he hopes the talks will deliver "good outcomes" and bring mutual benefits.
"I believe this is also what the whole world would like to see," he added.
While dealing with China-US trade frictions, the country will not take advantage of any third party nor target their interests, Li said, addressing whether Sino-US trade talks would influence talks with the European Union.
The comments came as negotiators for China and the US have been striving to implement the consensus reached by the countries' leaders.
After tit-for-tat exchanges of hefty import tariffs, President Xi Jinping and US President Donald Trump agreed on a 90-day tariff truce on the sidelines of the G20 Summit in Buenos Aires on Dec 1.
The truce was extended and consultations have intensified, with phone calls taking place this week between Vice-Premier Liu He and US Trade Representative Robert Lighthizer and Treasury Secretary Steven Mnuchin.
In a telephone call on Tuesday, they talked about key issues and set the next steps in their "working arrangements" for the talks, Xinhua News Agency reported. On Thursday, they made further substantive progress, Xinhua said without elaborating.
An early Xinhua report said China and the US had made substantial progress on such issues as technology transfers, protection of intellectual property rights, nontariff barriers, the service industry, agriculture and exchange rates.