Investing in environment an important lesson
Share - WeChat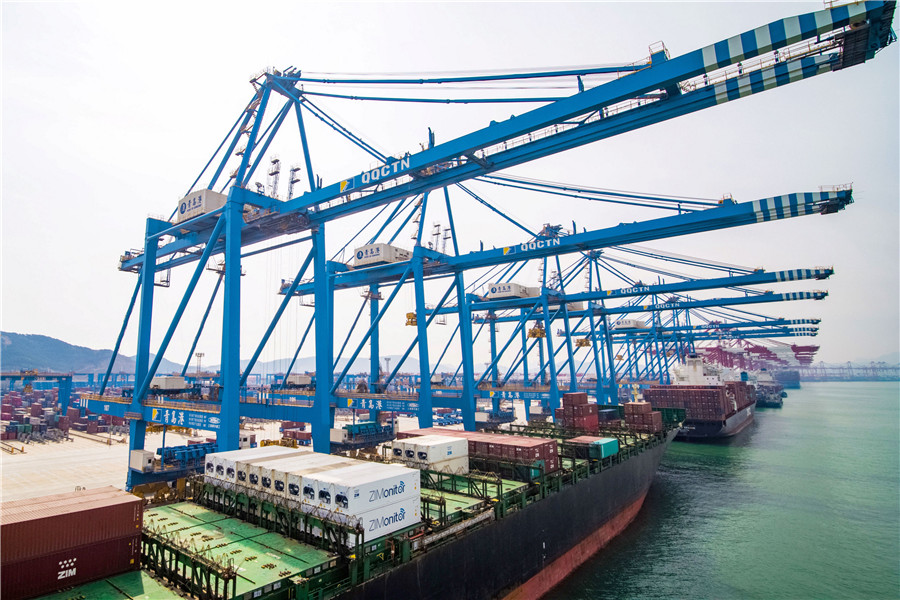 Professor says countries can learn from China's path to ecological civilization
China is on the right path toward domestic environmental sustainability and can share its experiences with the rest of the world, an expert based in Australia said.
"China, with its remarkable experience in environmental restoration and its focus on moving toward an ecological civilization, is now in a position to lead the world on sustainability," said Brett Bryan, professor of global change, environment and society at Deakin University.
"I know that aim for a beautiful China and an ecological civilization is a very strong one, and I expect further progress toward sustainability and environmental quality within China."
In the Government Work Report he delivered on March 5, Premier Li Keqiang urged the country to strengthen pollution prevention and control, step up efforts to restore and protect ecosystems, and develop the environmental protection industry to promote green development.

Bryan said the country has made great progress since the 1990s in areas such as reforestation, agricultural production, and combating land degradation, erosion and desertification. In recent decades, more than $350 billion has been invested in sustainability programs addressing 623 million hectares of land and involving more than 500 million people.
"This can be done in very few countries other than China because of the sheer amount of people that are available to help with things like tree planting and environmental restoration," Bryan said.
He said improvements in water quality, as exemplified by reduced sedimentation in major rivers such as the Yellow River, have also been impressive. The Yellow River is the second-longest river in China, and is also known as the muddiest river on the planet.
The Yellow River used to spew more than a billion metric tons of soil per year, Bryan said, but that has been reduced substantially.
He is also impressed by China's adoption of electric vehicles. "China is doing well on that front," Bryan said, adding that as the biggest producer of solar panels, the country can help with the world's transition to renewable power.
He said an important lesson from China to the world is that for a country to achieve environmental sustainability, the government must invest a similar amount of money in the environment as it does in sectors like education and infrastructure.
Last year, investment in ecological protection and environmental governance increased by 43 percent, up from 23.9 percent growth the year before, according to the National Bureau of Statistics.
But challenges remain. Bryan said the next major challenge is to further mitigate the pollution of land, water and soil, and tackle air pollution by reducing the PM2.5 level so that it meets international standards. PM2.5 refers to fine particles in the air deemed particularly harmful to health.
Last year, the annual average PM2.5 density decreased by 9.3 percent to 39 micrograms per cubic meter in 338 major cities, according to Minister of Ecology and Environment Li Ganjie. The World Health Organization's air quality guidelines stipulate that the level of PM2.5 should be less than 10 micrograms per cubic meter annual mean, or 25 micrograms per cubic meter 24-hour mean.
Demonstrating global leadership in sustainability poses a key challenge. Referring to China's proactive participation in the UN Paris climate agreement and the 17 Sustainable Development Goals, Bryan urged the country to abandon fossil fuels and cut carbon emissions to net zero before 2050.
In addition, Bryan said the Belt and Road Initiative should redouble its focus on environmental and social sustainability.
"While China is doing well domestically, it needs to make sure that its international projects and collaborations follow the very high level of standards for the environment that they do at home," he said.
"In this way, China can demonstrate its leadership in sustainability to the world and become a truly great global citizen."