Suzhou aiming for further regional integration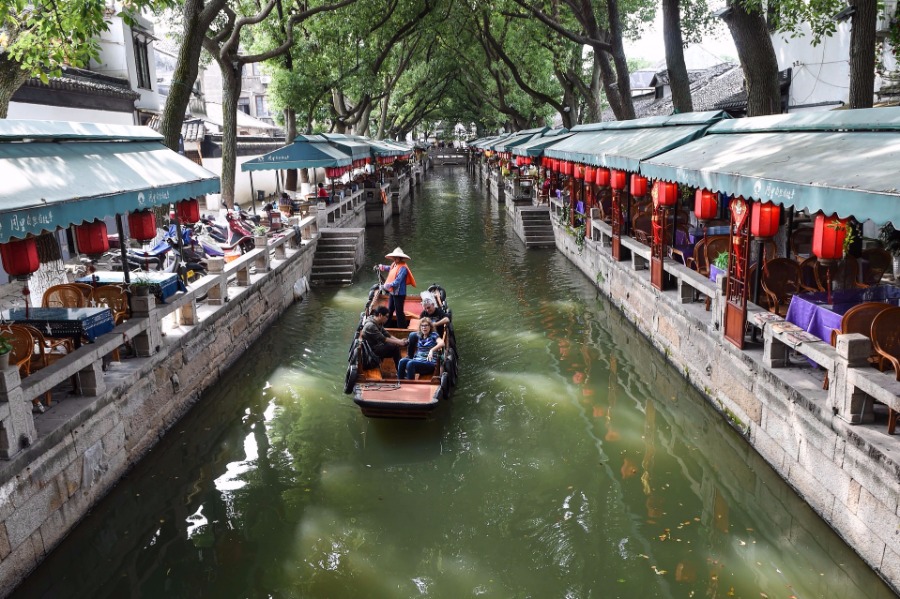 Suzhou, Jiangsu province, will devote more effort to further opening up and better serving the national strategy of integrating the Yangtze River Delta region, said Li Yaping, mayor of the city, during the ongoing annual session of the National People's Congress in Beijing on Tuesday.
Li, also an NPC deputy, said solid measures have been taken in the delta region for integration, including plans to construct a new industrial park in neighboring Jiashan county, Zhejiang province.
"The China-Singapore Jiashan Modern Industrial Park will learn from the existing Suzhou Industrial Park and become the first important industrial platform after the integrated development of the delta region was elevated to a national strategy," he said. Construction of the new park will cost 20 billion yuan ($3 billion). It is intended to be an intelligent sensor industry cluster to help develop high-end industries by 2025.
Jiaxing's Nanhu district and Suzhou's Wujiang district have taken the first step in government integration, according to Li.
Also, Jiangsu's Kunshan and two districts in Shanghai have formed a joint working system to protect the environment and promote traffic efficiency.
"We will improve scientific and technological coordination and innovation, strengthen the construction of major projects and promote transportation for better integration of the delta," said Li.
President Xi Jinping announced in Shanghai in November that the integrated development of the delta has been elevated to a national strategy, and its further integration is part of the blueprint to improve reform and opening-up.
Li said that Suzhou implemented a series of measures for opening up to the outside world and accelerated the transformation of foreign trade to a more advanced level. Its 2018 exports reached a record high of $206.8 billion.
By the end of 2018, Suzhou had 5,416 national-level high-tech enterprises, ranking fifth among all Chinese cities. It also had 15,500 provincial-level private technology companies and the number of its patent applications reached 50,100, ranking fourth nationwide.
More than 130 major innovative entities have been established in Suzhou in cooperation with domestic and foreign universities, including Harvard University and Oxford University.
"We will stick to reform and opening-up and encourage innovation," Li said.