Boeing faces mounting pressure as more countries ground Boeing 737 Max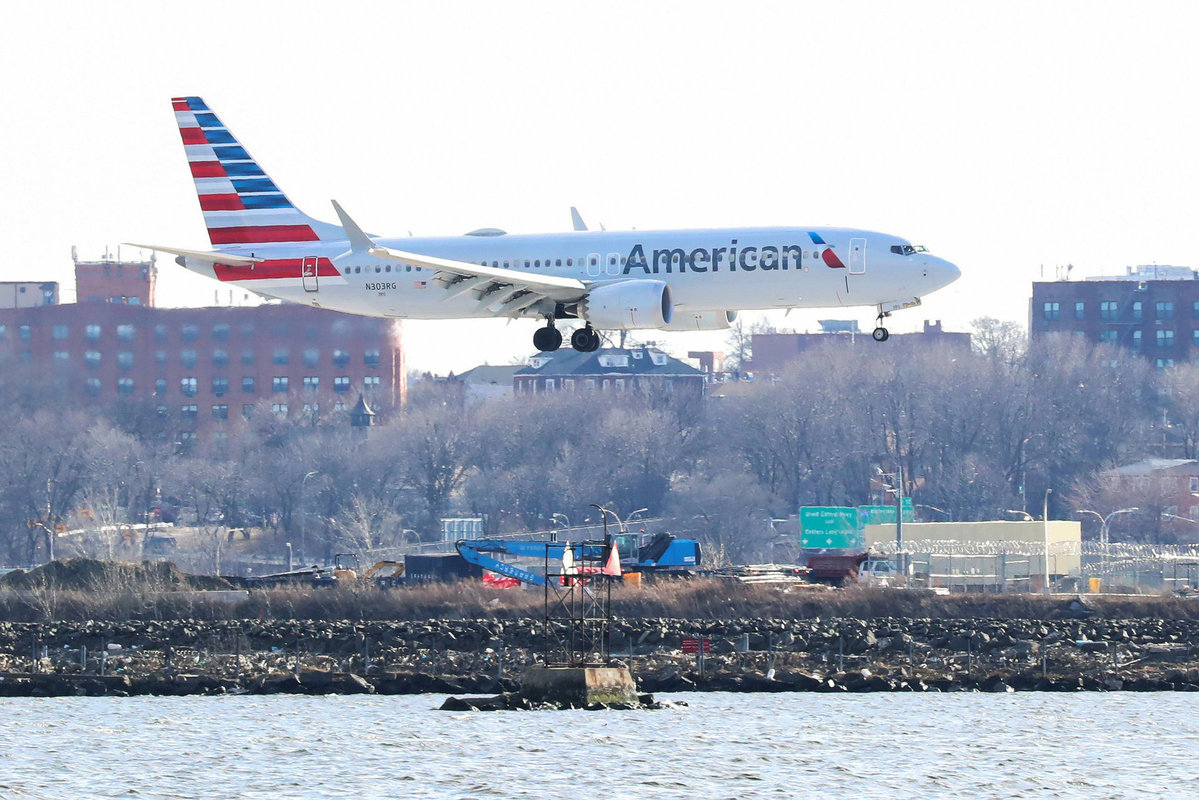 BEIJING - US aircraft manufacturer Boeing's efforts to defend the safety of its jets backfired Wednesday as the US government bowed to international pressure to ground all Boeing 737 Max 8 and 9 aircraft.
The Federal Aviation Administration (FAA) initially refused to ground the 737 Max, cautioning against comparing the Ethiopian Airlines crash on Sunday with the October crash of the same model operated by Indonesia's Lion Air.
Pressure on the FAA mounted as a growing number of countries suspended flights by the plane or barred it from their airspace.
China was the first country in the world to suspend all Boeing 737 Max 8 airplanes and over 40 countries including Singapore, Australia, Canada and the European Union followed suit.
"Given that two accidents both involved the newly delivered Boeing 737-8 planes and happened during the take-off phase, they had some degree of similarity," China's Civil Aviation Administration said on its website, adding that the move was in line with the principle of zero tolerance for safety hazards.
"China has an excellent safety track record in civil aviation. In part, it comes from an absolute willingness to take decisions like these, even if it seems an overly cautious use of the powers," Gordon Orr, a senior adviser to McKinsey China, said on the social network LinkedIn.
The United States is the last major country in the world to act on Boeing with US President Donald Trump telling a press event Wednesday that "all of those planes are grounded, effective immediately."
The FAA followed up on Trump's remarks with a statement, ordering the temporary grounding of Boeing 737 Max aircraft operated by US airlines or in US territory.
The move came hours after Canada announced it is pulling Boeing 737 Max aircraft from the sky.
"The grounding will remain in effect pending further investigation, including examination of information from the aircraft's data recorders and cockpit voice recorders," the FAA statement said.
The change of attitude, according to the FAA, was the "newly refined satellite data" and physical evidence on the crash site that linked the Ethiopian jet's movements to those of the Lion Air flight that plunged into the Java Sea off the coast of Indonesia shortly after departure, killing all 189 on board.
"That evidence aligns the Ethiopian flight closer to Lion Air, what we know happened to Lion Air," said Daniel Elwell, acting FAA administrator.