Greater Bay Area drives tech development
Share - WeChat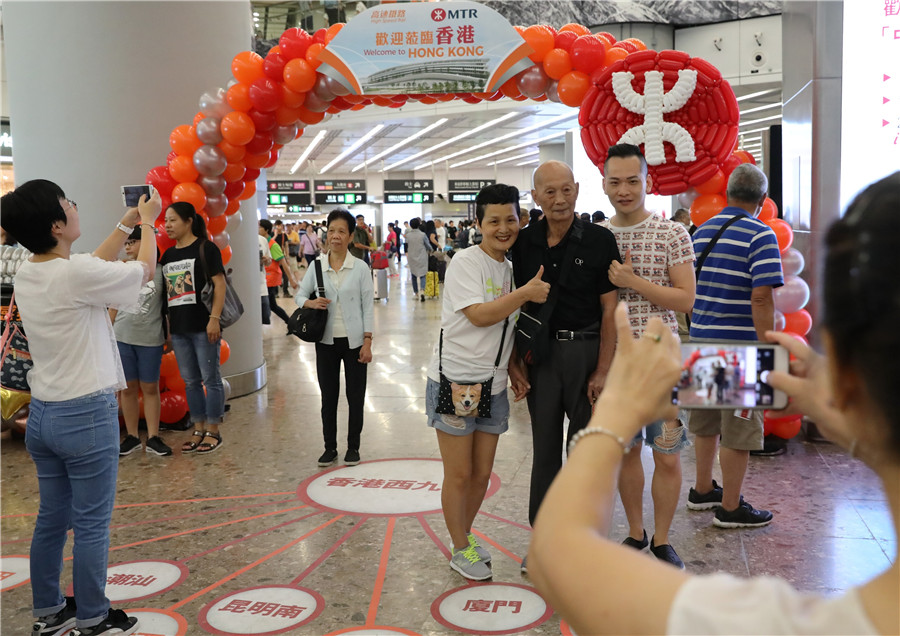 Entrepreneurs and policymakers are drawing inspiration from plans to make the region the world's leading city cluster. Shadow Li reports from Hong Kong.
This is where the buzz keeps going, where sunlight is filtered through fresh windows. For Hong Kong entrepreneur Kwok Wai-keung, 28, who runs a startup in Qianhai, Shenzhen, Guangdong province, the most important thing is the people.
The open lounge at the Qianhai hub provides a platform for talent from across the world and is part of a master plan to transform the Guangdong-Hong Kong-Macao Greater Bay Area into the world's leading city cluster.
The young entrepreneur has learned much from casual conversations with like-minded young people from the Chinese mainland, Taiwan, the United States and Singapore.
The lounge, with its mini-kitchen in the corner, is where Kwok has traded ideas, discovered new insights and found experts to help in the process of discovering that the whole is greater than the sum of the parts.
Through his informal chats, Kwok found the missing link he needed to complete his manufacturing chain; a factory that would assemble his company's prime product - "smart suitcases".
Initially, Kwok tried to start his company, R-Guardian, in Hong Kong but it never really took off, despite what he believed to be a good business idea - suitcases fitted with a Bluetooth chip that could be operated via a cellphone. The case has anti-theft features, is trackable via GPS, and can be weighed and locked via a phone app.
Kwok refused to give up, so he moved to Shenzhen, a booming businesses center in the Bay Area.
He deployed his e-commerce team in Dongguan, Guangdong, whose manufacturing strengths once earned the city the nickname "The factory of the world". Now, Dongguan is being transformed into an eco-friendly city that strives to improve residents' quality of life.
R-Guardian's warehouse and raw material suppliers are located in nearby Huizhou. The city, once known for its beautiful scenery and leisurely lifestyle, has emerged as a major support base for high-tech ventures in the Bay Area.