Captain Marvel hits the red carpet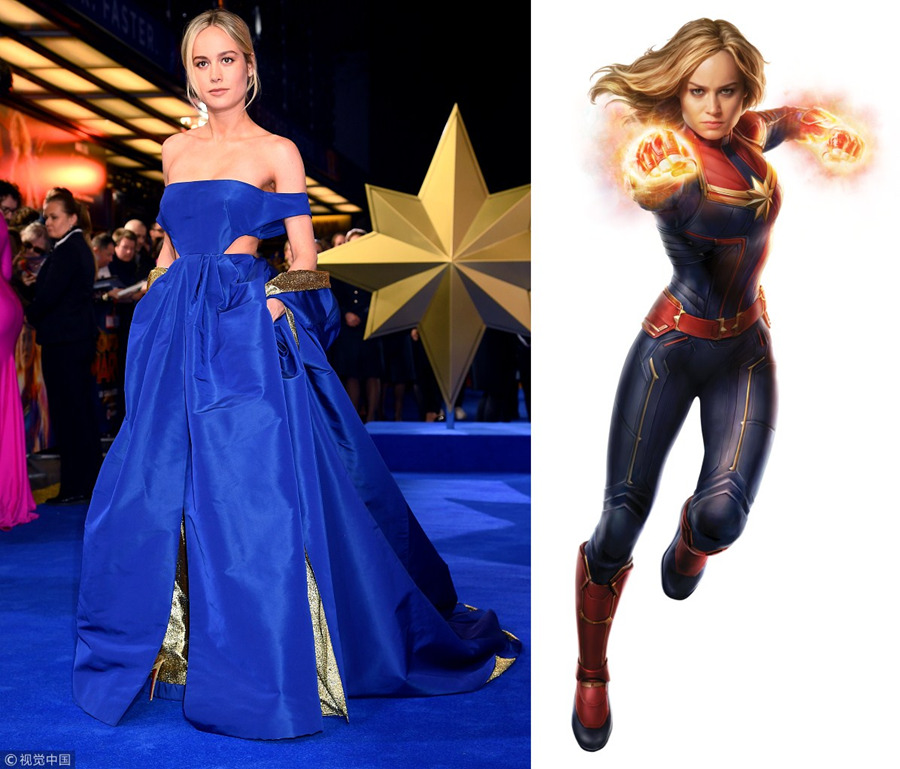 Have you seen Marvel's latest? Captain Marvel, starring Brie Larson, is considered the biggest female superhero hit since Wonder Woman.
I loved it. This is not a damsel-in-distress story, but rather one of a heroine rising in power before saving the world.
Let's take a look at some photos of Brie Larson, Captain Marvel herself, hitting the red carpet promoting the film.