China to maintain prudent monetary policy: central bank governor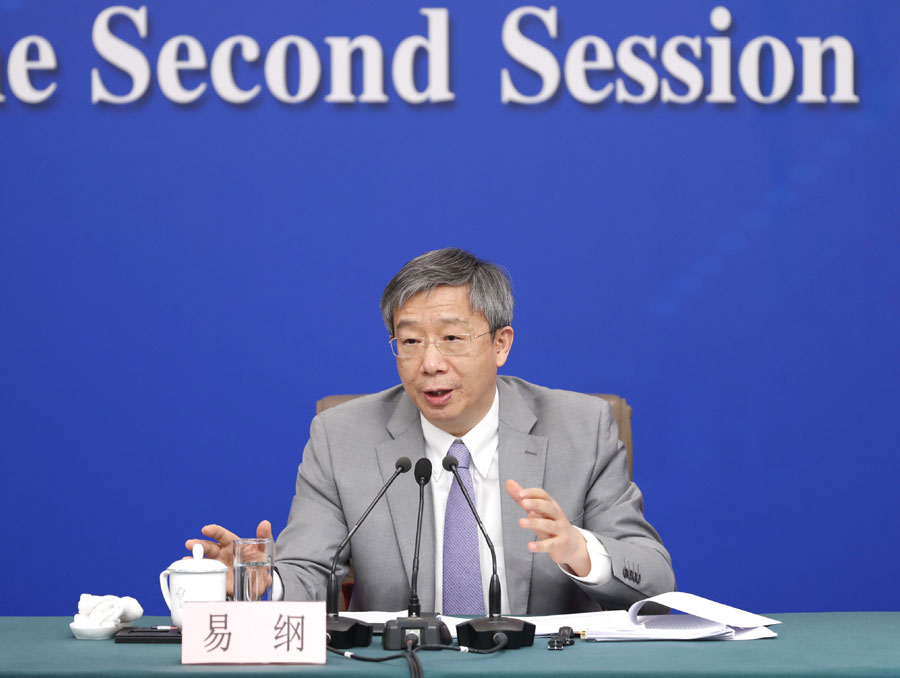 China's prudent monetary policy has not changed, despite the recent increase in money supply, said Yi Gang, governor of the People's Bank of China, China's central bank, on Sunday.
"The monetary policy will reflect the factor of counter-cyclical adjustment and remain appropriately tight in the total amount, which means we will keep the growth rates of M2 (the broad measure of money supply) and total social financing roughly in line with the nominal growth rate of the country's gross domestic product," said Yi.
"We will also step up financial support for private enterprises, especially small and micro-sized enterprises," he said.
Yi made the remarks at a news conference on the sidelines of the second session of the 13th National People's Congress.
China's new yuan loans came in at 885.8 billion yuan ($131.8 billion) in February 2019, up 46.5 billion yuan year-on-year, according to central bank data released Sunday.
In the first two months of this year, the country's new yuan loans increased by a total of 374.8 billion yuan year-on-year to hit 4.11 trillion yuan, according to the central bank.
M2, which covers cash in circulation and all deposits, rose by eight percent year-on-year by the end of February, according to the central bank.