Women demand safe space as they mark Women's Day in Kenya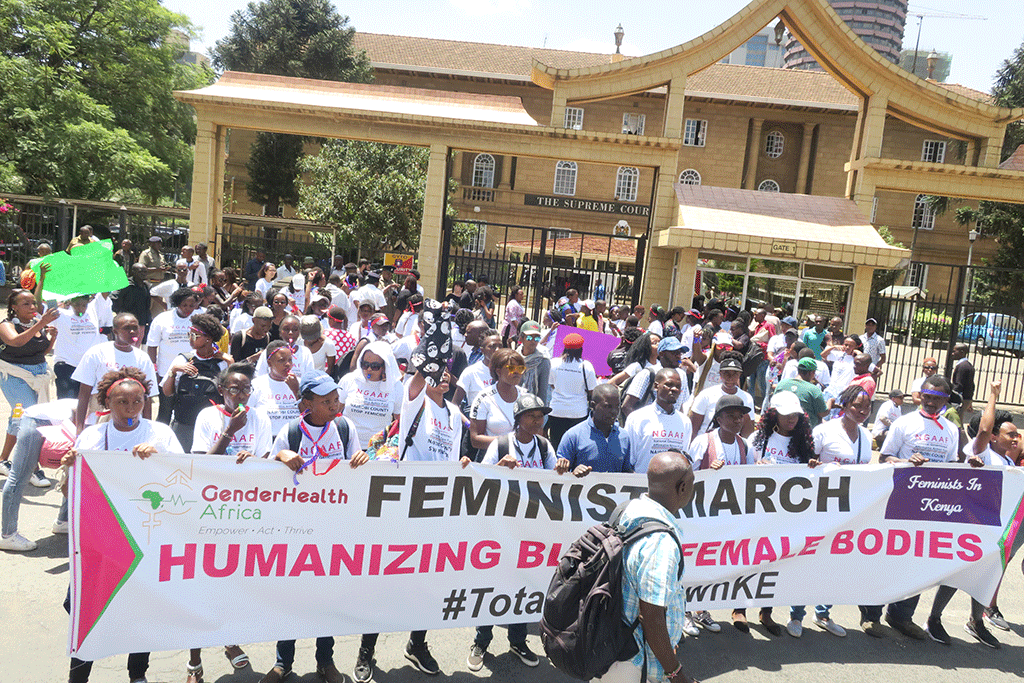 Hundreds of women took to the streets of Nairobi, Kenya on Friday, International Women's Day, to raise awareness of the growing number of females killed and the violence against women that has hit the country in the recent past. They also took issue on the refusal by Parliament to pass the gender bill, with the most recent attempt failing for the fourth time last month.
The bill, which suffered a quorum hitch, seeks to amend the Constitution to provide for the special nomination of seats for women to bridge the gender gap in Parliament. The marching women were calling the government to action to address these women's rights issues.
Organized by the Feminists in Kenya organization, the march started at Uhuru Park, a recreational park adjacent to the central business district, and made its way to the National Parliament buildings, where it ended four hours later at the entrance to the Supreme Court. The organizers presented a copy of a petition demanding the government to declare violence against women a national emergency.
"Women's rights are human rights. It is time for the relevant government departments to accelerate criminal cases touching on rape and murder and bring the perpetrators" to justice, said Esther Passaris, the Nairobi county women's representative.