Draft law a positive sign for foreign businesses
Share - WeChat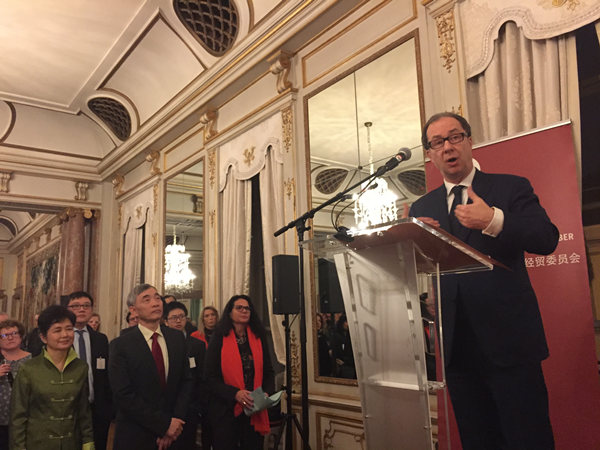 Lawyer says most who see China as a danger do not know the country
Like many other foreign experts and academics around the world, Bernard Dewit is among those applauding the draft foreign investment law that will be reviewed at the plenary session of the National People's Congress.
The draft law, already reviewed by the NPC Standing Committee in December and January, is expected to replace three existing laws on foreign direct investment in China.
Dewit, chairman of the Belgian-Chinese Chamber of Commerce, said he was pleased the new law will give foreign companies equal treatment in government procurement. "So that is something very favorable," he told China Daily at his law firm in Brussels.
He praised the draft law for addressing concerns such as the protection of intellectual property rights and national treatment of foreign companies.
He called the draft law a positive sign from China for foreign businesses.
"We don't see a China closing its door. We don't see a China closing its borders. That is important," he said.
"We love an open China. And I think these measures are going in a good direction."
Dewit said he believes the draft law will make it easier for foreign companies to access the Chinese market than it would have been under the first draft, which was rolled out in 2015.
A keen observer of China's legal system and the author of a book on China's foreign trade law, Dewit said China's legal system has become "more and more complex and more developed".
He said he believes the draft law will also help alleviate concern about Chinese investment in Europe. "That will also help in Europe to consider Chinese investment not as the enemy, not as the killer, but as a partner," he said.