Dedicated to protection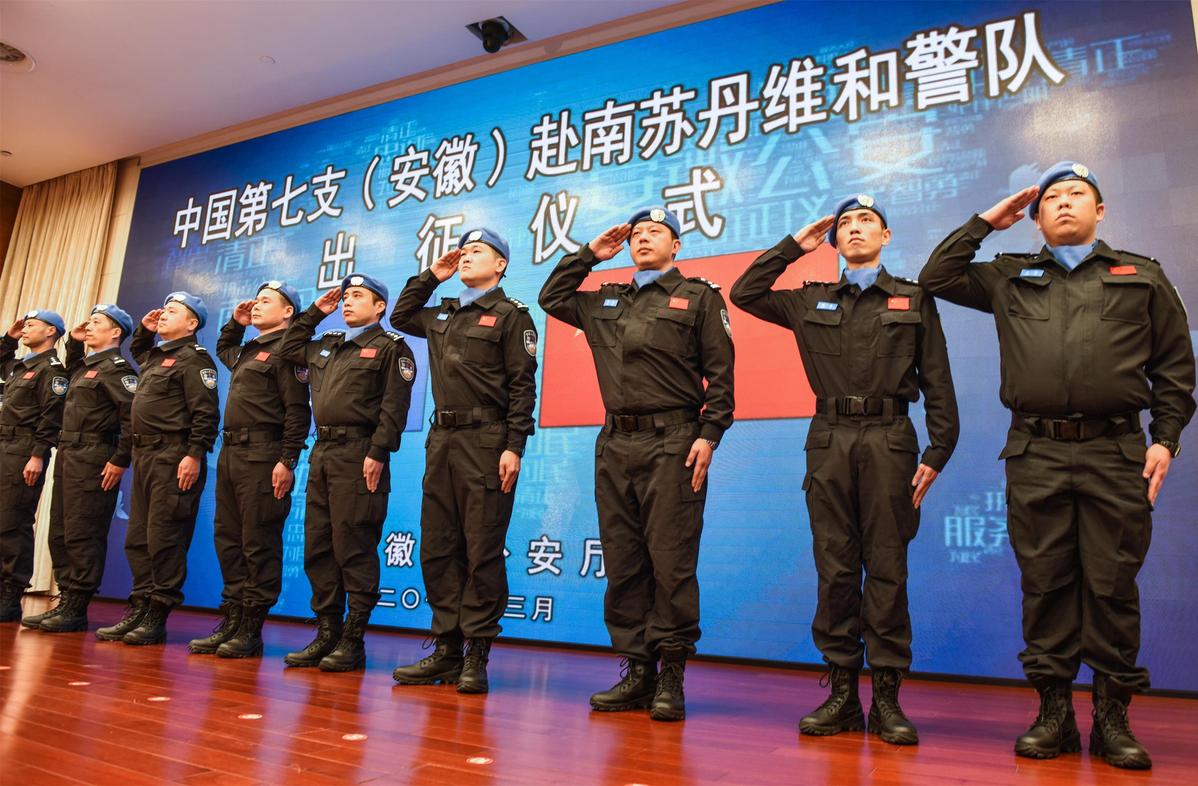 Facing danger and chaos, Chinese peacekeepers in South Sudan remain true to mission
"Tango Base, this is B101 reporting - over," said Huang Lei, a member of the seventh Chinese contingent of United Nations Police officers deployed to South Sudan.
After his message was acknowledged by Tango Base, the integrated operations center of the UN Police, Huang, 35, led a Rwandan team of police toward the civilian protection camp and conducted the usual night patrol.
The Chinese police contingent is composed of 12 police officers, most of them from East China's Anhui province, on a one-year peacekeeping mission in South Sudan that started in April last year.
According to Ma Zhaoxu, China's permanent representative to the UN, China has deployed more than 39,000 peacekeeping military personnel on missions worldwide.
The Chinese People's Liberation Army has participated in 24 peacekeeping missions in the past three decades, Ma said.
Chinese peacekeepers have also contributed significant amounts of infrastructure and support systems, including 13,000 kilometers of roads in peacekeeping operation areas, medical treatment for more than 170,000 patients, and more than 300 armed escorts and patrols, Ma added.
Ensuring the safety of internally displaced persons at the civilian protection camps is the primary task of the UN Police, whose officers work around the clock, seven days a week.
This means officers take turns working day and night shifts.
Huang's main duties include access control, perimeter patrol and initial response to emergency events at the two civilian protection camps set up by the UN in Juba, the capital of South Sudan.
Each day, Huang and his teammates are careful to protect themselves. They are required to wear protective equipment and a helmet at all times while on duty.