EU's new FDI screening should not target China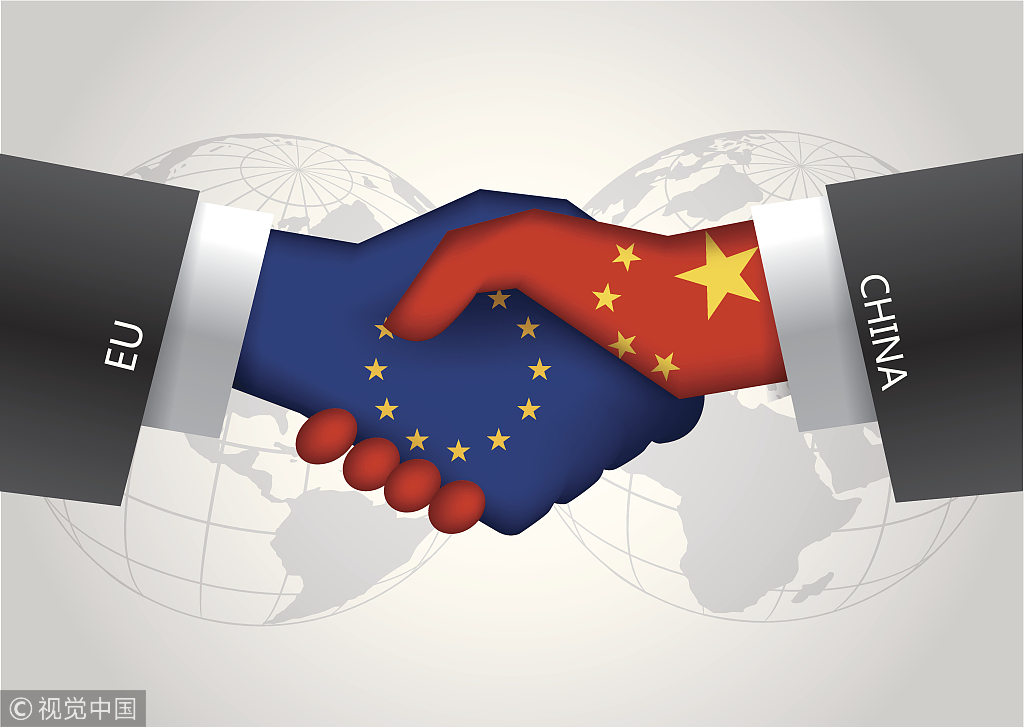 The European Union has long projected itself as the most open economy for foreign direct investment. But after Tuesday, when the European Council approved a new screening framework for FDI coming into the EU, that is likely to be less true.
The approval concluded the legislative process on the proposal, which EU politicians believe will help safeguard Europe's security, public order and strategic interests when it comes to foreign investment in the EU.
While the framework does not publicly claim to target Chinese FDI, concern over growing Chinese FDI in the EU has been widely viewed as a major reason for the legislation. It means that Chinese FDI coming into the EU might be subject to disproportionate scrutiny, even discrimination in the coming years.
A survey released on Wednesday shows that Chinese FDI in Europe plummeted by 40 percent in 2018, hitting its lowest level in four years. The new EU framework is likely to further dampen Chinese merger and acquisition activity. While China's control of capital outflow contributed to the fall, the playing up of Chinese FDI in Europe as a threat by some politicians also played a role in dampening M&A activity.
Germany's Mercator Institute for China Studies and New York-based Rhodium Group, which conducted the survey, believe the new EU investment screening framework could have a big impact on Chinese investors.
China has been further opening up its economy at a gradual and steady pace. The new draft Foreign Investment Law to be reviewed and possibly voted at the ongoing annual session of the National People's Congress in Beijing will make China more open to FDI, by addressing key issues from government procurement to protection of intellectual property rights.
China's progress has been impressive. The World Bank last October praised China for carrying out a record number of reforms during the past year to improve the business climate for small and medium-sized enterprises. As a result, China advanced to a global ranking of 46 in 2018, up from 78 in 2017.
On Wednesday, He Lifeng, chairman of the National Development and Reform Commission, said that China's ranking will rise further this year. Still, there is no room for complacency. Much remains to be done to further improve China's foreign investment environment.
But while China is moving toward a more open investment regime to close its gap with the EU, the new EU screening framework is likely to make the bloc less open to FDI, especially from China and a few other countries.
As each other's major trade partners, China and the EU have achieved a great deal in mutually beneficial, win-win cooperation in the past four decades. A report last week by the European Economic Advisory Group, comprising prominent economists, said the growth in the Chinese economy has generated new markets for European exports and sources of imports.
The report also said the EU "should remain open to foreign investment, one of the side effects of which is that deep mutual relations through investment reduce the likelihood of political or military conflict".
The EU screening framework that apparently has China as a target will likely hurt not only Chinese FDI but EU countries as well. This is especially bad since the Organization for Economic Cooperation and Development on Wednesday revised down the economic outlook for 2019 and 2020 for major EU economies of Germany, France, Italy and the United Kingdom.
Instead of unnecessarily targeting Chinese FDI for screening, the EU should speed up the talks with China for a bilateral investment agreement in order to inject better confidence in investors from both sides.
The author is chief of China Daily EU Bureau based in Brussels.
chenweihua@chinadaily.com.cn
Most Viewed in 24 Hours
China Views