Organizers look to secure Olympic legacy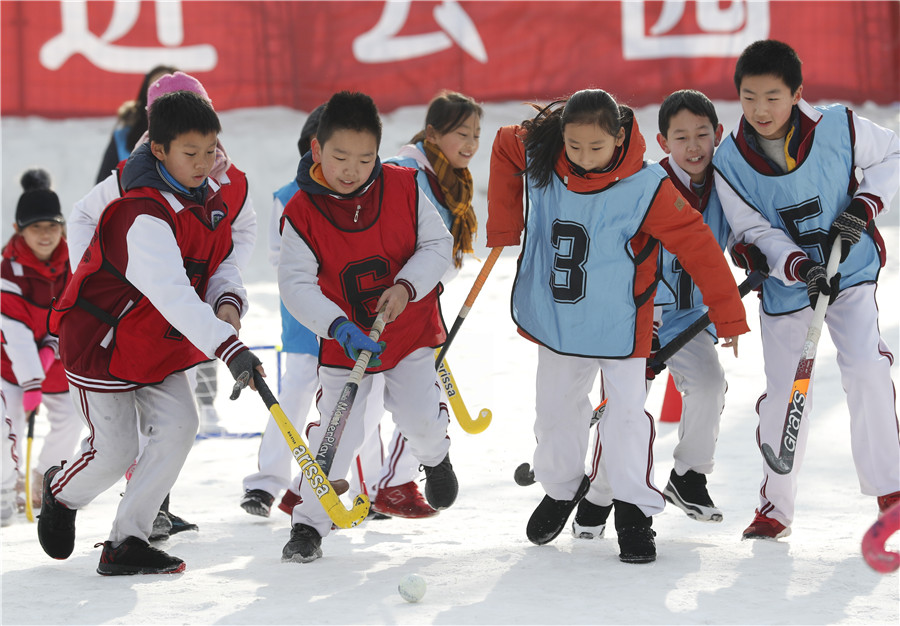 The 2022 Winter Games will showcase China's commitment to providing athletes from around the world with the best facilities and memories possible. Sun Xiaochen reports.
With venues taking shape and event planning in progress, Beijing has stepped up preparations for the 2022 Winter Olympics. At the same time, advisers are calling on the organizers to pay great attention to the Games' legacy to ensure the event has a lasting impact.
The National Stadium, aka the Bird's Nest, in the north of Beijing's downtown, remembered by many as the main venue for the 2008 Summer Olympics, now offers a host of winter sports attractions.
On March 1, the stadium hosted a cross-country skiing race that saw competitors traversing artificial snow as they circled the giant structure, thrilling onlookers with a Nordic flavor never seen before in the Chinese capital.
The race, organized by the International Ski Federation as part of its shorter-distance, urbanized cross-country sprint series, was a hot topic among the sports panel of the 13th National Committee of the Chinese People's Political Consultative Conference as the top political advisory body met in Beijing.
The public interest generated by the race served as a testament to the growing appreciation of winter sports in China in the buildup to the 2022 Olympics, according to Li Yingchuan, a CPPCC National Committee member and a vice-minister of the General Administration of Sport of China.
"It proved a success in drawing attention to winter events in urban areas," Li told China Daily after a panel discussion on Monday.
"As demonstrated by this race, we could turn potentially hundreds of millions of people into new winter sports fans when we host the 2022 Games, which would not only be a legacy for us, but for the entire global winter sports community."
The country's commitment to hosting excellent Olympic and Paralympic Winter Games in 2022 and using the showcase events to encourage mass participation in winter sports and promote the industry's growth was highlighted in the annual Government Work Report, which was delivered by Premier Li Keqiang at the second session of the 13th National People's Congress on Tuesday.
During his presentation, Premier Li outlined the tasks for the country's sports sector this year, urging organizers "to make thorough preparations for the Beijing Winter Olympics and Paralympics and to extensively promote mass sports participation."